Manulife HK sees improved Q1 earnings despite lower APE sales | Insurance Business Asia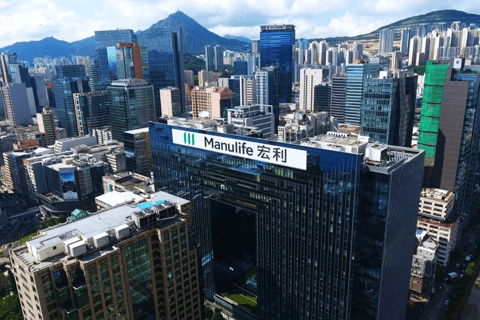 Manulife Hong Kong has released its financial results for the first quarter of 2022, with core earnings up 1% to HK$1.71 billion (SG$301.7 million), marking its 19th consecutive quarter of core earnings growth.
The insurer's annual premium equivalent (APE) sales decreased by 23% to HK$1.31 billion. The decrease was driven by tighter containment measures due to the COVID-19 outbreak early this year.
New business value (NBV) was HK$910 million for the first quarter of 2022, a decrease of 20% from HK$1.12 billion in the prior year quarter. According to Manulife, this was due to lower sales volumes, partially offset by favourable new business product mix and higher sales of medical plans. NBV margin was 69.1% in the first quarter of 2022, an increase of three percentage points from the same period last year.
"Manulife Hong Kong has once again demonstrated its resilience, despite the fifth wave of COVID-19 which impacted the Hong Kong economy, the insurance industry and hence, our APE sales," said Damien Green, CEO of Manulife Hong Kong and Macau. "We succeeded in expanding our agency force whilst growing core earnings and investing strongly in our operations and people. Notwithstanding the challenges created by COVID, our core earnings, NBV and APE sales all exceeded pre-pandemic levels in 2019."
The prolonged pandemic has influenced a change in customer behaviour, with a 16% year-on-year growth in the number of medical policies sold. The number of new Voluntary Health Insurance
Scheme plans sold also grew 30% year on year.
As of March 31, Manulife Hong Kong had 11,457 agents, up 7% from the same time last year. The company's agency force reached record-high numbers alongside increased adoption of its digital platform.
The insurer obtained approval from the Insurance Authority's Insurtech Sandbox to extend its virtual face-to-face selling platform to all insurance products. This allowed agents to safely complete their sales process with customers despite an ongoing COVID-19 wave. At the end of the quarter, Manulife's electronic point-of-sale platform achieved an 80% adoption rate among its agents.