Manulife Hong Kong posts robust first-half growth | Insurance Business Asia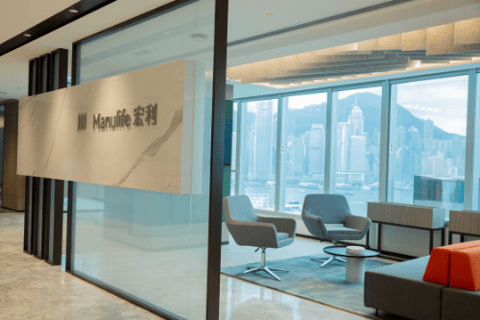 Manulife Hong Kong has revealed its results for the first half and second quarter of 2021, with strong growth in its core earnings and new business value (NBV) as the market continues to recover from the effects of COVID-19.
The insurer reported core earnings of HK$3.3 billion (SG$576.8 million) in the first half of 2021, up 16% year over year, and HK$1.7 billion in the second quarter, up 16% from Q2 2020.
First half NBV was HK$2.3 billion, up 31%, while for the second quarter, it was HK$1.2 billion, up 46% from the same period last year.
Annualized premium equivalent (APE) sales were HK$2.3 billion for the half and HK$1.2 billion for the quarter, up 8% and 7%, respectively.
"Our Hong Kong business continued its strong growth trajectory this quarter," said Damien Green, CEO of Manulife Hong Kong and Macau. "As of the second quarter of 2021, we have grown core earnings by double digits for 14 of the last 15 quarters. NBV in the second quarter recorded its highest year-on-year growth since the outbreak of COVID-19 at the beginning of 2020. Looking at the first half of 2021, our year-to-date APE sales reported year-on-year growth for eight years in a row."
The more positive market sentiment allowed Manulife Hong Kong to pivot its market strategy and expand its distribution capabilities, focusing on health and retirement solutions. The company currently has a record-high number of agents at 10,792, an increase of 8% from the previous year.
"Agency force, being our largest distribution channel, was highly active and productive in driving both insurance and Mandatory Provident Fund sales," Green said. "We also stood out in the market with our ability to recruit agents faster than our industry peers did. We will continue to invest heavily in our agency force expansion."
Manulife Hong Kong is set to open its premium customer centre, known as the Manulife Prestige Centre (pictured above), in Tsim Sha Tsui on Aug. 23. The facility will allow agents and brokers to provide bespoke services dedicated to high-net-worth customers. The 7,300-square foot facility is three times larger than the previous customer centre, with double the number of meeting rooms.