MAS details how Singapore insurance sector is weathering COVID-19 | Insurance Business Asia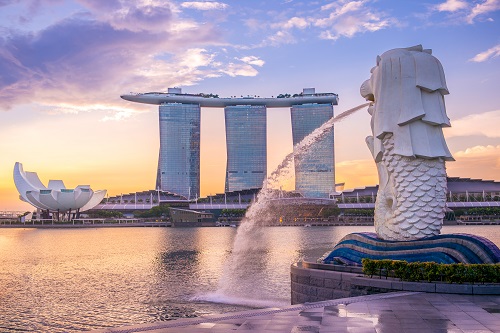 Despite the dire predictions and general economic downturn caused by COVID-19, Singapore's finance and insurance sector has emerged as a bright spot.
Amid the crisis, the financial sector has grown 5% in the first half of 2019, according to Monetary Authority of Singapore (MAS) managing director Ravi Menon, who also noted that this growth outperformed the overall economy and exceeded last year's first-half growth.
Speaking at the MAS's first-ever virtual media conference, Menon said that finance's strong performance was "mainly due to exceptionally strong growth in the first quarter, driven by offshore bank lending, reinsurance, and life insurance activities."
The regulator expects growth in the sector to be moderate during the second half due to weaker credit demand and lower interest rate margins, but contraction is unlikely.
"The financial sector has been operationally resilient, functioning with minimal disruption in the face of COVID-19," Menon said, attributing this resilience to sound business continuity planning, agile adjustments to work processes, and pervasive deployment of digital solutions
Menon also presented the various measures insurance firms have taken to support their customers during this difficult time. Over 25,000 life and health insurance policies were granted a six-month premium deferral, while still maintaining coverage. Almost 600 individual general insurance policies, such as for vehicles, are under flexible instalment payment plans to help ease the burden on policyholders' cash flows, while more than 240 small and medium businesses' applications for flexible instalment plans for their insurance cover have also been approved.
Meanwhile, to support the insurance companies, the MAS is giving firms the opportunity to rebalance their investment portfolios as they face uncertainty in the financial markets. This includes extending to end-2021 the transitional measure in the calculation of firms' financial resources under RBC 2.