New Dawn Risk examines Middle East market's outlook | Insurance Business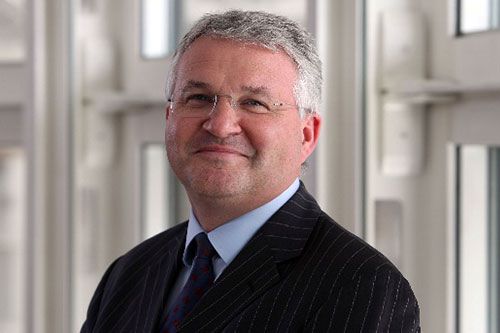 As a new decade approaches, the insurance markets of the Middle East are in for significant changes, precipitated by many recent developments, both political and economic.
Dermot Dick (pictured), head of treaty production at specialty re/insurer New Dawn Risk Group offered several predictions for the Middle Eastern insurance markets for 2020.
The insurance market in Saudi Arabia will turn a corner
"For many years people have predicted significant change in Saudi Arabia, the largest economy in the Middle East. But 2020 may be the year in which this finally comes to pass," he said.
According to Dick, the shifting of power to a younger generation of the Saudi Royal family has caused striking changes in the country. For example, the move to finally allow women to drive made global headlines and was widely welcomed by the international community as a positive step towards the emancipation of women. Also, an anti-corruption drive saw several senior princes, ministers and prominent businessmen rounded up, and led to the recovery of more than US$100 billion.
"But for investors the biggest step to date came in June with the removal of restrictions on foreign ownership of listed companies in a move to open up the Saudi capital market and the economy to the outside world," he said. "With the Saudi Aramco IPO finally set to happen, the international insurance community is watching developments with interest. We predict that 2020 will see the first 100% foreign owned insurance broker operating in the country."
The dam finally will burst on insurance M&A in MENA
Another major change Dick predicts is a wave of insurance mergers and acquisitions to come in 2020.
"It is generally accepted that insurance markets in the Gulf Cooperation Council have long been ripe for consolidation," he said. "Despite an excess of insurance businesses – 65 in the UAE and 39 in Kuwait for example – structural issues have prevented a wave of M&A from happening. But the signs are that in 2020 this is finally set to change."
He mentioned that recent financial deals in Abu Dhabi, such as the merging of Mubadala and IPIC, will have a knock-on effect on the insurance industry.
"There are persistent rumours of on-going merger talks in the UAE, while in Kuwait, the plethora of recently created takaful companies are highly stressed following the new motor claims payment laws in 2019 which revealed their lack of liquidity," he said.
Furthermore, the planned increase in capital requirements for 2020 will further add to the pressure, he said. This has led to three companies already ceasing trading, and reports have indicated multiple merger discussions and potential run-off scenarios.
"Meanwhile, in Saudi Arabia, the regulator has suspended multiple licences on both a temporary and permanent basis, while there are at least two sets of companies in advanced merger talks," Dick said.
"In 2020 the scene is set for the dam to burst and the subsequent flood of M&A will change the face of markets across the Middle East, resulting in fewer, stronger insurers who are better able to serve policyholders."