NZ insurtech partners up with Singapore insurance giant | Insurance Business Asia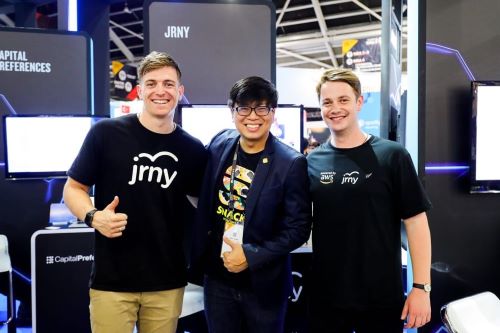 New Zealand insurtech company JRNY has announced a new partnership with NTUC Income, one of Singapore's largest general and health insurance providers, and is in the early stages of developing AI to help Income's customers better understand their policy options.
Michael Lovegrove, CEO of JRNY says the ultimate aim is to help customers make informed insurance decisions, and to reduce Singapore's 80% protection gap for critical illness and 20% protection gap for life insurance.
According to research, one of the biggest reasons for that gap is because of negative experiences and perceptions of the insurance sector.
"We started talking to Income about how we could reduce their protection gap, and how we could make their agents more efficient," Lovegrove told Insurance Business.
"We're creating something that will allow the consumer to actually understand what type of insurance they need, and we'll be analysing the data we have to make the right insurance recommendation."
"This isn't your typical knowledge-based chatbot," he explained.
"We're outcome-driven, so we want the end result to be the consumer understanding their insurance options, and then allow them to make that purchase really easily. The journey we provide allows the consumer to do that."
Lovegrove says that although general insurance is usually well understood, life and health products are often subjective – and, in some cases, they were created hundreds of years ago. Overcomplicated policy wordings are also a common problem, with customers reluctant to actively seek out insurance as a result.
"The insurance market hasn't changed, they've just put digital processes around all of these products," Lovegrove said.
"In today's world, you want to be able to insure as many people as possible, and so you need to have these policies available digitally and make them easy to understand.
"What we're doing is allowing the consumer to make that choice for themselves, by helping them understand what those policies are in the first place. Our mission is to simplify the insurance purchasing process so that more people can become insured."