Over 80% of insurers undergoing digital transformation - EY report | Insurance Business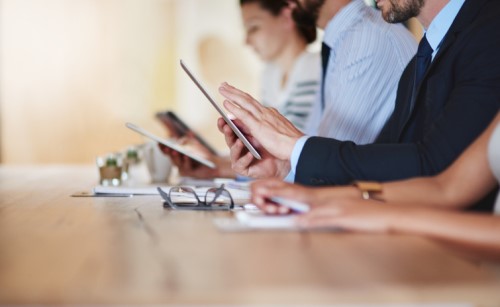 Close to nine in 10 (87%) financial institutions in Southeast Asia and Hong Kong have adopted digital initiatives, according to a report by EY.
Among the financial services, banking was the most open to digitalisation, with 91% of banks having started on the path of going digital. Not far behind is insurance, with 83%, followed by the credit and payments sector at 75%.
This was revealed in the report "Driving digital into the heart of Asia's financial services industry", which surveyed over 140 senior executives in the financial services sector across Southeast Asia (Indonesia, Malaysia, the Philippines, Singapore, Thailand, and Vietnam) and Hong Kong.
Among the surveyed markets, Malaysia was the leader in adopting digital strategies at 36%, followed by Vietnam (33%), Singapore (29%), Indonesia (25%), Philippines (20%), Hong Kong (19%) and Thailand (17%).
"With digital transformation being the heart of next-generation innovation for the financial services industry to enhance customer service, operational and resource efficiencies, and cost-savings, it is heartening to note that a significant majority of financial institutions have already embarked on their digital journey," said Brian Thung, EY financial services leader for ASEAN.
"Given the diverse levels of maturity in the digital and business landscape, it is not surprising to see the differing speeds at which financial institutions in the various countries approach digital transformation. However, with the expected boom in digital economy across Southeast Asia, financial institutions that seek to tap on this digital economic spur need to accelerate their transformation accordingly."
However, legacy infrastructure has emerged as one of the largest obstacles in financial firms' digital journeys, especially in the face of digital disruption.
The study showed that legacy infrastructure is the most significant hurdle for banking (34%) and insurance institutions (33%), as well as credit and payments companies (38%). Notably, the challenges of integrating legacy infrastructure with digital are the strongest among respondents from the Philippines (50%), Hong Kong (41%), and Singapore (36%).
"Overhauling legacy systems or adopting interoperable technologies can be a resource-intensive project for financial institutions," explained Liew Nam Soon, EY ASEAN markets leader. "Yet, to truly drive digital into the heart of the financial services industry and achieve digital economic integration, localised digital strategies that are fit-for-purpose for each market is needed. Financial institutions that are cognizant of this and understand how and where to look for the right industry partnerships to gain access to opportunities to grow their customer base will be the ones that are well-placed for success."