Over 80% of SMEs lack flood cover – AIG Malaysia | Insurance Business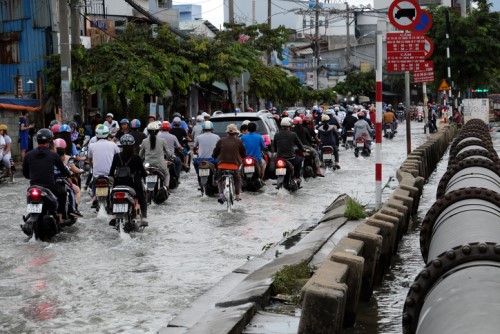 With only around 15% of small and medium enterprises (SMEs) having flood insurance, more than 80% of businesses are severely at risk from natural disasters, according to AIG Malaysia.
Concerns about increased flooding in the country were raised after the Malaysian Meteorological Department said that the northeast monsoon season — which lasts from November to March — could worsen by around 20% to 40% in the eastern coastal states of Peninsular Malaysia, the Malaysian Reserve reported.
This climate change event could worsen catastrophic floods in the region, where several incidences in recent decades have caused large-scale damage to property, public infrastructure, and agricultural land. Major cities such as Kuala Lumpur, Kuching, and Penang have also experienced more flooding due to rapid urbanisation.
"It is important that SMEs take the right steps to protect their businesses in the event of flooding, which has become more prevalent in the country over the years," said AIG Malaysia CEO Antony Lee.
In 2014, flooding in Kelantan affected over 13,000 SMEs, or almost 38% of all such businesses in the state, according to the Ministry of International Trade and Industry. In 2017, a similar incident in the area cost the state over MYR30 million (US$7.2 million) in damages.
According to AIG, total SME flood claims paid out more than doubled – from MYR1.29 million in 2016 to MYR2.5 million in 2017.
"At AIG Malaysia, we acknowledge the contributions that SMEs have provided to our economy and we want to assist them in the best way we can — by providing protection that they need to face such untoward incidents," Lee said.