Peer to peer insurance: traditional insurers need to wake up | Insurance Business Asia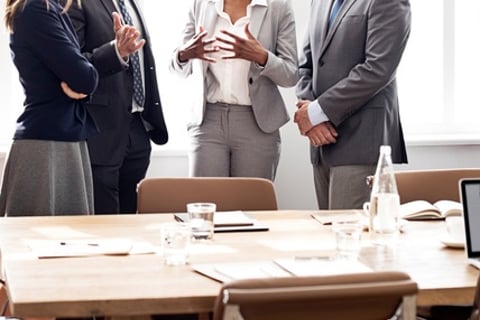 The following is an opinion article written by Veselina Milanova and Peter Maas, Institute of Insurance at St.Gallen University.
All for one and one for all is the mechanics behind peer-to-peer insurances. Will they disrupt a centuries old industry?
Sharing everyday objects such as drills and cars, lending money to other people, offering small services like cooking dinner for strangers or teaching others some skills – the list of what people can do within the sharing economy is growing daily. A study of the European Commission records the accelerated growth of the sharing economy and quantifies its transactions in 2015 at 28 billion euros across Europe, up from 10 billion euros in 2013. The rise in both usage and transaction volume clearly shows that the sharing economy is here to stay.
Peer-to-peer insurance – old story told a new way?
One of the niches of the sharing economy directly touches the insurance industry. Sharing an insurance policy with other peers still seems awkward at first glance. However, it feels natural when given a second thought. The origin of insurance dates back to the ancient world. At that time groups of traders collected premiums to cover risks related to the shipping of their goods. This form of mutual aid has been formalized in insurance policies as known today. On the one hand stock listed insurance companies offer insurance protection, on the other hand mutual insurance companies are the legal form of such a consumer cooperative.
Mutual insurance companies strive to enable their customers to look after their own needs and interests by making them also owners of the mutual. Recent technological developments make it possible to go a step further towards a mutual, peer-to-peer insurance model. Emerging sharing economy startups revert to the basics of the original insurance idea: a consumer can group with several other consumers, part of their premiums will go into a common group pool and returned to each of them if they all stay claims-free. The common pool covers small damages, an insurance company takes care of bigger ones. In such a way start-ups like
Friendsurance
in Germany or insPeer in France tie the refund that each group member can receive back to the overall group performance.
A more recent development in peer-to-peer insurance moves even further towards pure mutual insurance models and aims at acting as a complete substitute for an insurance company. For example, as a truly peer-to-peer solution, Teambrella promises direct coverage from teammates by forming self-governing consumer communities. Each community determines its own rules and is self-responsible for approving or denying claims. In contrast to mutual insurance companies such as Mobiliar in Switzerland, peer-to-peer insurance startups offer more transparency and control over both premiums and claims.
What's really in for peer-to-peer insurance consumers?
One of the main questions for both academics and practitioners is what motivates consumers to participate in the sharing economy in general. For example, peer-to-peer insurance platforms promise transparency and fairness in handling claims – aspects to which traditional insurers have not yet paid much attention, at least not in their marketing campaigns. But how important are transparency and fairness for participants in such insurance sharing models? A study of the Institute of Insurance Economics of the University of St. Gallen shows that the driving force behind participation in peer-to-peer insurance is based on the following three components:
· Opportunities for
monetary rewards and gains
make people engage in sharing their insurance policies. The less familiar consumers are with a service offering, the more attractive the chance for monetary benefits. The integration of cost saving opportunities or direct financial rewards is a necessary initial hook for introducing peer-to-peer insurance.
·
Social and symbolic motives
are still weak, but have the potential to promote a sustainable growth for peer-to-peer insurance in the future. Personal bonds to others, a sense of community, the feeling of being treated fairly all create engagement and foster positive experiences for consumers that traditional insurers are not yet able to relate to.
· And yet vital for the success of peer-to-peer insurance is building up a
network of strangers
, not family and friends. Most consumers dislike the idea of having a common insurance pool together with people they know well. The danger of having to discuss money with close friends and family is just too high.
Not back to the roots but back to the customer
Traditional insurers need to engage more actively in shaping the way peer-to-peer insurance models develop. Otherwise they will face the threat of a growing number of new entrants that may be faster in securing market shares. Whether peer-to-peer insurance will revolutionise the centuries old insurance business is still unclear. New entrants have to cope with a number of hurdles on their way to a big market share. Insurance is a complex, highly regulated business. However, this is no excuse for traditional insurers to further ignore the opportunities that open up for them to reach their customers. Providing a compelling user experience and bringing back the customer trust in a trust-based business are the main challenges traditional insurers need to face as quickly as possible.
Insurers clearly have the expertise in dealing with risk management. Adopting technologies such as blockchain can help them make processes faster and transparent to customers. Getting the technical infrastructure right is expensive and time-consuming, but promises to reduce costs and deliver customer value in the long run.
Transparency can also mean speaking the same language as customers do. To rebuild trust in insurance, companies need to listen more carefully to what customers really want to know about their policies and give them the information right away, crisp and easy to understand. Peer-to-peer insurance models may not be the solution to all challenges of the insurance industry but they create the dynamic for a much needed change.
Veselina Milanova is a Ph.D. candidate and project manager at I.VW-HSG. Her research interests focus on the sharing economy, consumer decision making, and new business models in financial services.

Prof. Dr. Peter Maas is management professor at the University of St.Gallen and a member of the executive board of I.VW-HSG. His research encompasses customer value management, digital transformation, and trends in financial services.

The views expressed within the article do not necessarily reflect those of Insurance Business.


Related stories:
Blockchain insurance firm launches IOT demo app
Ping An to harness new $US1 billion fund for financial and health tech investments