Prudential eyes expansion in China | Insurance Business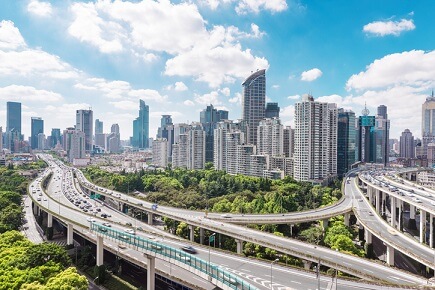 One of the giants of British insurance has set its sights on significant expansion in one of its key overseas markets – China.
CITIC-Prudential Life Insurance Company Limited, a 50:50 joint venture between CITIC Limited of China and Prudential Plc of the UK has opened a sixteenth branch in Anhui Province as it bids to strengthen its footprint across the country.
Currently the company has a network across 16 provinces and 66 cities in China taking into account several key economies - Pearl River Delta in the south, Yangtze River Delta in the east and Bohai Economic Rim in the north.
Anhui is a key province of the Yangtze River Delta, and plays an important role in China's strategic "One Belt, One Road" initiative. The province has enjoyed accelerated economic development in recent years. In 2015, Gross Domestic Product of Anhui reached RMB 2.20056 trillion, up 8.7% from 2014 while per capita disposable income of urban residents increased 8.4%. Its insurance sector has also rapidly expanded during this period – in 2015 it recorded an annual total premium income of RMB 69.892 billion, a 22% increase from 2014 and the 13
th
highest in the country.
Speaking about the expansion, Tony Wilkey, chief executive of Prudential Corporation Asia, commented on the importance of the region.
"China is an important market to Prudential and it is our strategy to expand to enhance our network and coverage in the country, including the fast growing metropolitan Yangtze River Delta area in Eastern China," he said. "We are very excited to commence insurance operations in Anhui. This latest expansion reinforces our steadfast commitment to serve the growing protection and long-term savings needs of the Chinese population.
"China offers attractive long-term opportunities with the world's largest middle class and a vastly underpenetrated life insurance market. Building on our successful partnership with CITIC, we are well-placed to leverage our scale and broad capabilities to deliver sustainable long-term growth in this country."
CITIC-PRU Life is the first Sino-British insurance joint venture in China having been founded in 2000 and is among the leading foreign joint venture companies in the country.
Related stories:
CITIC-PRU Life, Prudential, insurance, China, UK
Prudential sells Korean life insurance operations