Q4 M&A performance uncovered – WTW report | Insurance Business Asia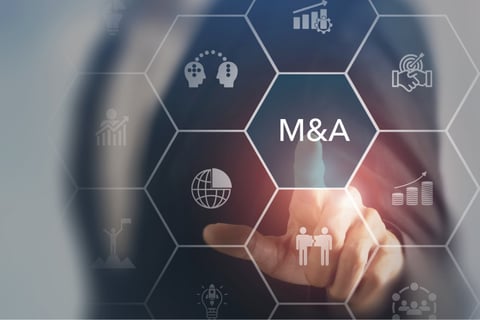 Global dealmakers marked a second consecutive quarter of market outperformance in Q4 of 2022, according to WTW's latest Quarterly Deal Performance Monitor.
Based on share price performance, companies making M&A deals outperformed the wider market by 5.2 percentage points for acquisitions valued over US$100 million between October and December, WTW reported. That follows a market outperformance of 3.9 percentage points in the third quarter.
The study, run in partnership with the M&A Research Centre at Bayes Business School, revealed a slight underperformance by buyers of -0.8 percentage points compared to non-acquirers, despite an uptick in acquirer performance over the second half of 2022. That's in contrast to a positive full-year performance of +1.4 percentage points in 2021.
Deal volume in 2022 was down by 19%, with 853 deals completed globally compared to 1,047 deals the previous year. The fall was driven by a slowdown in M&A activity in North America.
"While geopolitical tensions, inflation and rising interest rates had an inevitable impact last year on deal activity and performance, the extraordinary pace set in 2021 was also unsustainable," said Jana Mercereau, head of corporate M&A consulting for Great Britain at WTW. "Rather than being interpreted as a downward trend, current M&A volumes reflect a return to healthy pre-pandemic levels.
"Macroeconomic uncertainty will persist in 2023, yet deals will still get done," Mercereau said. "Despite the bar being raised on difficulty, the positive M&A performance sustained over the last two quarters clearly indicates the ability of strategic buyers to succeed in challenging environments. By looking at target companies with an even finer lens, investing more time and resources to ensure quality due diligence, dealmakers will be well-placed to generate value and drive longer-term growth from deals."
North America led the slowdown in deal activity for 2022, with acquirers closing 402 deals – 35% fewer than the 614 completed in 2021.
Deal volumes were more stable in Europe and Asia-Pacific, with both regions posting a small increase in M&A activity during 2022. European acquirers completed 203 deals, up from 199 in 2021, while Asia-Pacific acquirers completed 200 deals, up from 196.
Asia-Pacific buyers outperformed their regional index by 10.1 percentage points in 2022. However, data showed an annual underperformance in other regions. North American buyers underperformed their industry peers by -1.9 percentage points, while European buyers underperformed by -5.7 percentage points.
On a quarterly basis, both Asia-Pacific (+10.5 percentage points) and North America (+9.4 percentage points) strongly outperformed their regional index in Q4. However, dealmakers in Europe underperformed their regional index by -2.6 percentage points.
Have something to say about this story? Let us know in the comments below.