Reaching towards the future of underwriting | Insurance Business Asia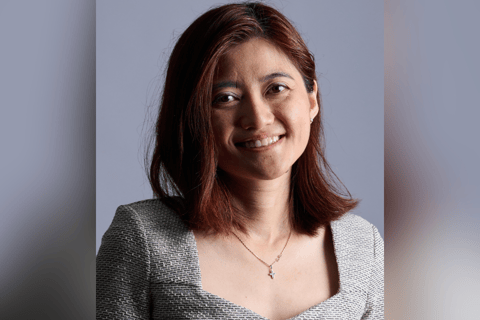 "Digital transformation" is an often-heard term by insurers, especially following the massive disruption caused by the COVID-19 pandemic, which forced the insurance industry to depend more on digital channels.
However, according to Elysia Chan, managing director and insurance practice lead for Accenture in Southeast Asia, we are already in a "post-digital world", where digital is not new to people and is no longer a differentiating advantage for organisations. Rather, it is something that is expected of them, where technology is deeply embedded in how customers and organisations interact.
"It's therefore more critical than ever that insurance providers use technology to unlock value and innovate constantly to remain relevant today," Chan told Insurance Business. "In fact, our research has shown that companies evolving to future-ready systems are growing at twice the rate of companies that are unable to scale innovation. Companies would do well to channel their investments toward emerging and flexible technologies, such as AI and analytics, microservices, and cloud solutions. Such technology enables innovation and new ways of working such as Agile and DevSecOps practices that can serve to catalyse the realisation of business value for insurance companies."
Chan said that there is a positive correlation between innovation and market performance, citing a study from Accenture which found that stock-price increases often follow the public announcement of an innovation capability and programme.
"For example, Ping An Insurance, whose fintech and cloud computing products are used by approximately 4,000 Chinese financial institutions, has invested billions of dollars into technology and R&D to date, and will be increasing this over the next decade," she said.
What is the future of underwriting?
In order to achieve the future of underwriting, Chan said that insurers should rethink their underwriting functions through navigating rising trends, to achieve higher levels of service, efficiency and differentiated services.
She noted that insurers are placing increased emphasis on prevention. For life and health insurers, this includes encouraging their customers to live healthier lifestyles to better manage and reduce their risks.
This can be done through digitisation, balanced with incentives and advice from insurers, Chan said. She also identified the trend where insurers are increasingly offering dynamic pricing, due to the abundance of data available through the Internet of Things, which enables them to meet consumer's demand for personalised products and services.
While many insurance companies are already digitalising underwriting, Chain said that insurers who optimise automation to provide digital and data-driven approaches allow their underwriters to achieve better performance than their peers. Harnessing AI and machine learning will enable underwriters to automate low-value, high-volume cases, while predictive underwriting allows for better and more consistent decisions.
"Ultimately, the future of underwriting is human-machine collaboration," Chan said. "By combining modern platforms with big data to provide analytics, insights, data, and automation at certain points in the underwriting cycle, it provides end-to-end integration within the insurance new business and underwriting value chain."
To achieve the future of underwriting, insurers must also have a future-ready talent strategy, which is adapted to the higher level of human-machine collaboration.
According to Chan, future-ready insurers will design and develop innovative and adaptive workforces by reskilling employees to work with intelligent robots, whilst fostering a human and innovation-centric culture. This will result in having adaptive leaders at all levels within the organisation.
"Insurers that facilitate this can reimagine every aspect of their organisation, from the interaction with policyholders and claimants, to the way they hire and train employees," Chan said. "Experience-driven and updatable digital products have introduced a new model of ownership – the onus is now on the insurer to retain some control and responsibility over an application or device, even after a consumer adopts it. This shift has implications for the whole organisation, and businesses must ensure their strategies and operating models are aligned with this new reality."