SCOR hit with fall in net income | Insurance Business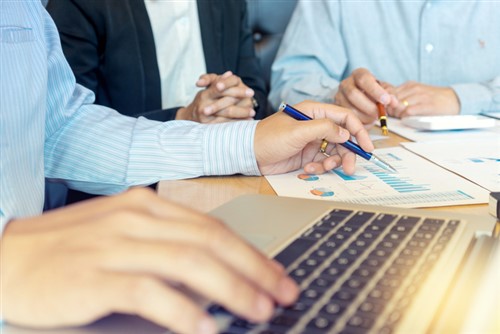 Major reinsurer SCOR has announced its first quarter financial results, with chairman and chief executive Denis Kessler pointing to a "strong start" to the year even with the reduction in the firm's group net income.
While the Paris-headquartered enterprise posted a net income of €131 million (around SG$198.9 million) for the first three months of 2019, the figure actually represents a 21.1% decline from last year's €166 million (around SG$252.0 million). Without the revisions for Japanese typhoons, the latest net income would have been €169 million.
Gross written premium, meanwhile, went up 5.7% from €3.77 billion in 2018 to €3.99 billion this time around. Annualised return on equity (ROE) stood at 9%, which is lower compared to last year's 11.2%.
Shareholders' equity for the period rose 1.7% though, to €6.28 billion.
"The strong start to 2019 bears witness to the depth of SCOR's franchise and the relevance of the group's strategy," commented Kessler. "The group's technical profitability is highly satisfactory, as demonstrated respectively by the P&C combined ratio and the Life technical margin."
SCOR Global P&C had a net combined ratio of 94.6%, which the French group described as better than its 'Vision in Action' assumption. The SCOR Global Life unit, on the other hand, recorded an "excellent" technical margin of 7.2%.
"Both the solvency ratio and the ROE are in line with the targets of the plan," added the CEO. "SCOR continues to create long-term value and provides its shareholders with attractive returns, raising the dividend per share to €1.75 subject to approval by today's (April 26) Annual General Meeting."
Last Friday's meeting saw the dividend figure get the thumbs up, with payment slated on May 02.
Meanwhile the global reinsurer, in an announcement separate from its financial results release, noted: "All the resolutions proposed by the board of directors were approved by the general meeting. The resolution proposed by the activist fund CIAM, calling for the removal of Denis Kessler as a director of SCOR, was [overwhelmingly] rejected by more than 74.37% of the votes.
"The renewal of Augustin Romanet's mandate as a director, which CIAM had called on shareholders to oppose, was approved by 84.66% of the votes. The resolutions relating to the remuneration of Denis Kessler, which CIAM had called on shareholders to oppose, were also approved, by 54.46% and 54.56% of the votes."