Shipping losses in Asia on the rise - Allianz | Insurance Business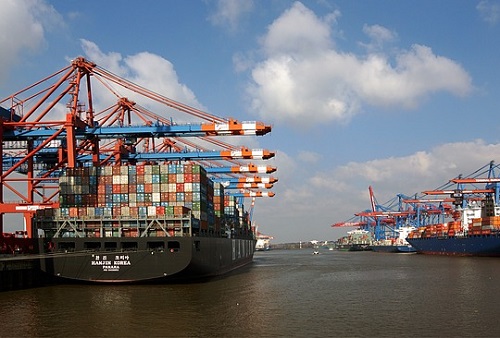 Despite large shipping losses declining by 38% globally, maritime incidents in Asia increased by 25% in the past year, according to global insurer Allianz.
The report by Allianz Global Corporate and Specialty (AGCS) revealed that the maritime region covering South China, Indochina, Indonesia, and the Philippines remains the number one area in the world for major shipping incidents, leading it to being dubbed as the "new Bermuda Triangle".
In 2017, 32% of global losses occurred in the region, driven by activity in Vietnamese waters. Weather disturbances, most notably Typhoon Hato and Typhoon Damrey, caused more than six losses due to busy seas and lower safety standards on some domestic routes.
The above data for Asia was in contrast to the rest of the world. From 98 global losses in 2016, it decreased by 4% to 94 in 2017 – the second lowest in 10 years, following 2014.
"Globally, the decline in frequency and severity of total losses over the past year continues the positive trend of the past decade," said Baptiste Ossena, global product leader for hull & marine liabilities at AGCS. "Insurance claims have been relatively benign, reflecting improved ship design and the positive effects of risk management policy and safety regulation over time."
After Asia, the next most risky maritime region is the East Mediterranean and Black Sea region, followed by the British Isles.
According to the report, political tensions around major shipping routes in Asia are causing disruption and a potentially heightened risk of collision. The South China Sea, an important route accounting for around one-third of global shipping trade, is gripped by territorial disputes among several nations, causing heightened military presence by China and the United States in the area.
"The territorial claims and disputes may have larger implications long term and threaten the very freedom of the seas and navigation in South East Asia, with far reaching implications for trade with Asia," said Andrew Kinsley, senior marine risk consultant at AGCS. "A growing concentration of trade and political tensions makes for a volatile situation in the region that could create safety issues."
Piracy, one of the biggest threats to the maritime industry, has hit record lows globally, but the risk remains significantly high in Asia and Africa, with three-quarters of all piracy incidents happening in these waters.
According to Allianz, Southeast Asia had 76 piracy incidents in 2017, up 11% year-on-year, while Indonesia continues to be a global hotspot for piracy with 43 attacks. The number of attacks in the Philippines more than doubled – from 10 in 2016 to 22 in 2017.
Related stories:
Marine insurance sheds tradition - but brokers are still key
Shipping insurance problems rock Iran's oil export industry
Insurance and shipping meet at Singapore Maritime Week 2018