Singapore employees most de-energised in Asia – Mercer report | Insurance Business Asia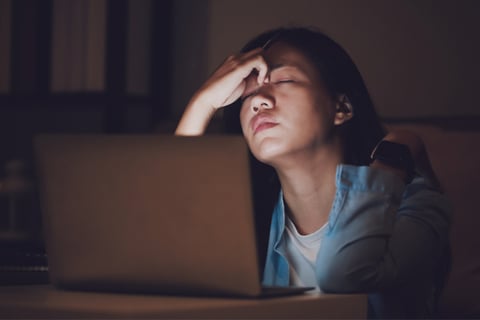 One in five Singaporeans feel de-energised at work, twice as high as the Asia average and 6% higher than the global average, according to a study by Mercer.
A staggering 85% of employees felt at risk of burnout, with roughly half of Singaporeans intending to leave their jobs in the next six to 12 months, Mercer's 2022 Global Talent Trends Study found.
Top reasons cited by employees were not feeling sufficiently rewarded for their efforts (35%), feeling overloaded at work (34%) and feeling uncertain with changes not being clearly communicated (30%). Mercer said these findings suggest that organisations have yet to keep up with evolving employee expectations of work and the workplace.
"Organisations now see the importance of nurturing a healthy workforce and placing good mental health as part of overall employee well-being," said Lewis Garrad, career business leader for Singapore at Mercer. "In fact, 36% of Singapore HR leaders say they are planning to introduce strategies to address burnout this year. This includes more mental health insurance coverage, offering virtual mental health counselling and providing trainings on how to identify and support those facing mental health challenges."
One in two employees in Singapore said the future of work is about balance – fitting work around life and no longer life around work. Compared to 2020, employees are now more likely to stay with their employer due to "life" related factors, such as flexibility and healthcare, compared to "work" related factors, such as an organisation's vision and leadership.
Over six in 10 employees (62%) said that not being able to work remotely or hybrid permanently is a "deal breaker" when considering whether to join or stay with an organisation.
"Employers need to bridge the gap in expectations and embrace new, flexible work models to cultivate a workforce that can design their own careers," Garrad said. "Those who find that balance and align their policies to the wants and needs of their employees will not only boost the motivation and engagement of their existing workers, but also will win the best talent."