Singapore life insurers elect new set of officers | Insurance Business Asia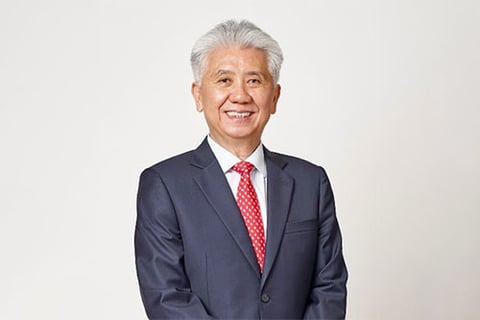 The Life Insurance Association, Singapore has elected its management committee for the 2021 term, with Great Eastern's Khor Hock Seng (pictured) re-elected as president.
Nishit Majmudar of Aviva was also re-elected as one of two deputy presidents, while Dennis Tan of Prudential Singapore was elected to the other deputy spot for the first time. Khoo Kah Siang (Manulife) and Wong Sze Keed (AIA) were voted as secretary and treasurer, respectively.
The remaining management committee members are: Jean Drouffe (AXA), Raymond Ong (Etiqa) and Andrew Yeo (NTUC Income).
According to LIA Singapore, this year's management committee will focus on boosting consumer protection, sustainability and digitalisation in the industry, as it seeks to assist Singapore's recovery from the effects of the COVID-19 pandemic.
To ensure the utmost security of customer data, LIA Singapore said it will continue to work closely with the Monetary Authority of Singapore (MAS) and other regulators to develop and strengthen industry best practices. The association will also prioritise the upskilling and reskilling of workers as insurers meet increased consumer demand and improve their operation efficiency through digitalisation.
LIA Singapore has been working closely with the regulator and other insurance sectors on guidelines
for environmental risk management. As a strategic partner of the Green Finance Industry Taskforce (GFIT), the association will focus on capacity building for the insurance industry as an immediate priority.
"In 2020, life insurers rallied to support policyholders when COVID-19 reached Singapore's shores," said Khor. "We will continue to prioritise the protection of the community in 2021. The association will also be working closely with public and private sector stakeholders to ensure continued healthcare accessibility and long-term viability of the life insurance industry in view of repercussions from the pandemic.
"In line with the government's call for Singapore to emerge a stronger nation, we will expedite the adoption of innovative technology to better serve customers. To achieve this, workforce transformation efforts will likewise be stepped up to ensure that our people are enabled to perform the jobs of the future."