Singapore posts three-fold jump in personal mobility device accidents | Insurance Business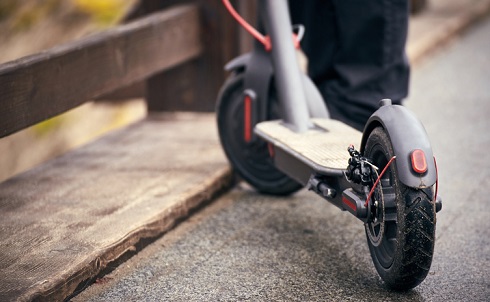 The number of accidents involving users of personal mobility devices (PMDs), and electric bicycles tripled in 2017, according to Singapore's Senior Minister of State for Transport Lam Pin Min.
Lam told Parliament on Friday (May 18) that up from 46 incidents in 2016, 128 accidents were recorded in 2017, causing authorities to be concerned, reported Today.
This was in response to a question from MP Zainal Sapari of Pasir Ris-Punggol Group Representation Constituency, who inquired about what would happen to accident victims who are left to pay expensive medical bills without insurance coverage.
Due to the sharp increase in accidents, the Singaporean government has tapped the Active Mobility Advisory Panel to review measures.
Aside from an insurance and compensation framework, some of the proposals include speed limits on footpaths and requiring riders to wear safety gear, such as helmets. It has also been suggested that riders should dismount and push their devices in certain areas such as pedestrian crossings, bus stops, and crowded places.
Lam added that the government has not yet ruled out requiring licences for PMD-sharing service providers.
"I will leave it to the Active Mobility Advisory Panel to advise us. They will be meeting and we'll take reference from them," he said, adding that the panel and the government need more time to understand the operational and safety processes of these relatively new devices.
In 2017, plans for mandatory insurance for PMD users were shelved, but the alarming increase in accidents has resulted in calls to revive proposals.
Related stories:
MOM warns 44 delivery firms over safety violations
Singapore to require e-scooter registration by second half of 2018
Government official: E-bike insurance needed