Singaporean insurance agents, chiropractor to be booked for fraud | Insurance Business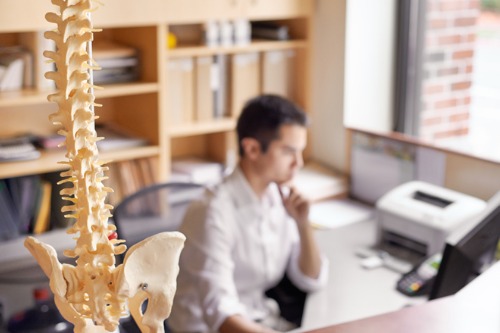 Two insurance agents and a chiropractor are facing charges of insurance fraud after allegedly submitting false accident claims, the Singapore Police Force (SPF) said.
In March 2018, the Commercial Affairs Department began investigating the trio, who are aged between 27 and 36, Channel News Asia reported.
The three individuals allegedly facilitated the lodging of fake personal accident claims through the chiropractor's clinics, located in Tanjong Pagar and Tampines. The conspiracy reportedly happened between June 2017 and March 2018, according to the SPF.
The suspects encouraged patients to receive treatment for pre-existing medical conditions at the clinics, and then buy personal accident insurance after treatment, the police said. Afterwards, the patients would claim reimbursement from the insurer, with the chiropractor pretending that the injuries happened after the purchase of the policies.
A total of 17 false claims were lodged, worth SG$17,000. Around SG$4,450 was paid out.
If the three individuals are found guilty, they could face up to 10 years in prison, plus a fine.