Singapore's life insurance market grows 0.4% in 2019 | Insurance Business Asia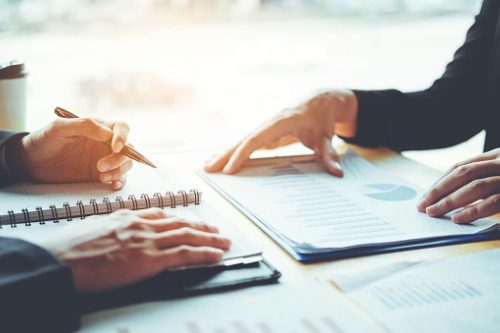 The Life Insurance Association Singapore (LIA Singapore) has announced industry results for 2019, with the life insurance market recording a total of SG$4.3 billion (US$3.1 billion) in weighted new business premiums, a 0.4% increase from the previous year.
Meanwhile, total sum assured for new business continued to increase, with 7% growth year-on- year, amounting to SG$149.5 billion. Total annual premiums in-force for group insurance business rose by 18%, amounting to SG$1.4 billion.
According to a statement from the LIA, the industry's continued growth is set against the backdrop of Singapore's muted economic growth for the year, which was the slowest in a decade.
The association reported an increase in the uptake of annual premium policies which increased by 7% from the same period last year. This amounted to SG$3 billion in total weighted annual premiums. However, primarily due to global market volatility, single premium business declined by 12%, with weighted single premiums amounting to SG$1.2 billion for the year.
LIA said that there is increased recognition from consumers to take proactive action in planning for retirement, thanks to encouragement from the insurance industry and the government. It recorded a 34% increase in uptake of retirement policies in 2019, for a total of 51,040 policies. Retirement products made up around 11% of total weighted premiums for 2019.
In terms of weighted premium, bank representatives were the largest distribution channel, bringing in 36% of weighted premiums. Tied representatives were next with 34%, followed by financial adviser representatives at 24.7%. Online direct channels brought in 0.3%, while other channels combined for 5%.
Employment in the life insurance sector rose by 6% as a result of 441 new hires, to reach a workforce of 8,448 employees, as of December 31, 2019. Among new types of jobs being created in the industry, expertise in digitalisation transformation remains highly sought after, LIA said.
"The life insurance industry will continue to take a long-term view to progress Singapore as a thriving insurance hub in the region. We will focus efforts on enhancing the professionalism, culture and conduct in the way we do business, as well as drive more innovations as we invest in grooming the workforce for the future," said Khor Hock Seng, president of LIA Singapore.
"At the same time, we remain committed to supporting the community with ongoing efforts to help narrow the protection gap, ensure continued accessibility of healthcare, and support individuals in better preparing for retirement."