Singapore's PVC launches trade credit insurance fund in the Philippines | Insurance Business Asia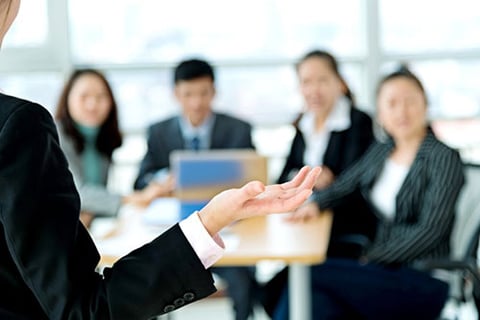 Singapore's Passion Venture Capital (PVC) has launched a trade credit insurance-backed lending fund for small and medium enterprises in the Philippines.
Known as the Passion Trade Credit Insured Lending Fund (PTCI Lending Fund), it will provide trade receivables financing for SMEs in the emerging market. This facility requires all transactions to be covered by trade credit insurance.
According to PVC, anticipated demand in trade financing in Asia is a largely unmet market and expected to grow over the next two years.
"The fund leverages on trade credit insurance, as it's a great value add to both obligors and investors by helping reduce/eliminate the obligor's collaterals requirements, gave credit assurance to investors, and provide an optimal risk return to all relevant parties" said Davy Goh, chief executive of PVC, a MAS-regulated fund manager.
PTCI Lending Fund has partnered with Manila-based insurance broker Philinsure to provide technical risk management and insurance advice and help SMEs get the best options for trade credit insurance. It is also working with Vesl, a digital platform that enables businesses to access pay-per-invoice trade credit coverage. This, according to PVC, will make trade credit insurance affordable even for smaller businesses.
"With trade credit insurance being an integral component of the fund, we make sure that our clients and prospects that are interested in getting access to the fund have full knowledge of their trade credit policy's coverage, terms, conditions and limitations," said Julian Thomas A. Sese, assistant vice president at Philinsure.
The fund's initial value is at US$30 million, with additional injections expected over the next few months. PVC said that it is looking to work with global financial institutions such as World Bank, IFC, and ADB to support the SME value chain in the Philippines and, eventually, other emerging markets caross Asia.
In line with the Department of Trade and Industry's She Trades PH initiative for women, and with the guidance of the Philippine Commission on Women, the PTCI Lending Fund will allocate at least 15% to women-led SMEs and exporters.
"Given the COVID-19 situation, there are many great Philippine companies that are undergoing payment delays from customers – we want to support these companies to ride through this economic period," said Goh. "At the same time, with global K-Shaped economic growth, there are companies that need expansion capital, and we want to support these Philippine companies to grow as well."