Softbank to pump up insurance investments | Insurance Business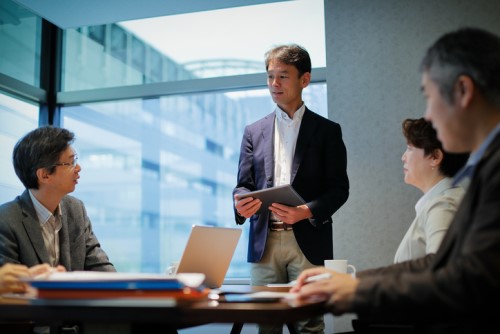 Japanese telecommunications and technology conglomerate Softbank is reportedly boosting its investments in the insurance sector, citing the potential for disruption and to augment its transport, health, and financial services businesses.
In the past year, Softbank's Vision Fund has invested in China's ZhongAn Insurance, Indian online insurance distributor PolicyBazaar, and US-based insurtech Lemonade, Reuters said in a report.
According to Softbank Group managing director David Thevenon, the group's insurance investments are worth US$3 billion. Vision Fund has a war-chest of almost US$100 billion, almost half of it sourced from Saudi Arabia's sovereign wealth fund.
"We believe that technology and how data is used, processed and collected is going to transform insurance," Thevenon, a former executive at Google, said.
Softbank believes that insurtech firms can complement other firms within its portfolio, such as transport giant Uber and office sharing firm WeWork, to offer new products and services to their massive client bases.
Three of the top 10 digital insurance investments in the past year – namely PolicyBazaar, Lemonade, and Nauto – were led by Softbank, the report said, citing data from Willis Towers Watson and CB Insights. If its investments in ZhongAn and two units of China's Ping An Insurance were to be included, then it would have six of the 12 largest investments from June 2017 to June 2018.
"We are going to have to place several bets," Thevenon said. "The nice thing about insurance is that this is so big, it's not exactly a market where you make one investment and you suddenly have 90% market share."
Insurtech may be small in terms of monetary value, but it has been growing rapidly. A report by Jupiter showed that from 4% of the global insurance market in 2018, insurtech will grow to make up just below 10% of the market in 2023, or in five years.
According to Softbank CEO Masayoshi Son, insurance can serve as a bridge between the group's varied transportation endeavours, including ridesharing firms Uber, DiDi, Grab, and Ola, and a tie-up with automaker Toyota. Autonomous vehicles are still in legal limbo as basic liability questions are yet to be settled with finality. However, new types of insurance may be able to solve the conundrum.
Softbank has also tried to dabble in reinsurance, which will provide it with the necessary know-how in underwriting and regulatory matters.
Earlier this year, Softbank attempted to purchase a chunk of global reinsurer Swiss Re, but the deal ended in failure, with both parties declining to comment on the reasons why.
However, Thevenon said that Softbank has not given up, and is already exploring possible tie-ups with some yet-to-be-named players in the reinsurance industry.
"We have talked to big insurance groups to figure out where we can play, what might be interesting," he said. "There are several similar combinations and permutations about a bet we could place."