Sompo Holdings Asia appoints new regional CEO, COO | Insurance Business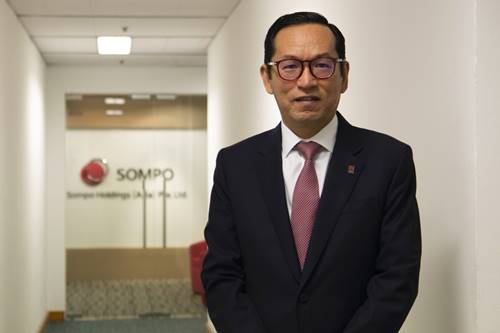 Singapore-based insurer Sompo Holdings Asia (Sompo) has announced the appointment of Daniel Neo (pictured) as its new regional chief executive officer.
Sompo is a subsidiary of Tokyo-based Sompo Holdings, Inc. and is responsible for the management of the group's insurance businesses in the Asia-Pacific region, excluding Japan. Neo succeeds former regional CEO Yuji Kawauchi, who will assume the role of executive vice president of global business planning at the parent company in Tokyo.
Read more: Sompo International grows board with new executive director
Neo has over 20 years of senior management experience in the insurance industry and was previously chief operating officer at Sompo. As regional chief executive officer, Neo will have oversight over Sompo's Asia business, and will spearhead the operations, management, and administrative activities of the region.
"I am proud to continue to be part of this 130-year community," said Neo. "Throughout its history, Sompo group has strived to do the best for customers, especially during difficult times. I have also seen many innovative solutions within our group, whether it is in our Sompo Digital Lab in Silicon Valley or at the head office in Shinjuku Tokyo.
"In my new role, I hope we can offer the same level of experience and excitement to all our customers, business partners and employees alike in Asia."
Replacing Neo as Sompo's regional chief operating officer is Yasuhiro Sasanuma, the company's former executive director, head of corporate planning.
"Understanding the markets we operate in is important, as each market has a different nuance and customer needs vary in this large Asia region," said Sasanuma. "With our experienced regional management team, Sompo group is well-positioned in Asia to achieve rapid, inclusive and sustainable growth."