Sompo International wants agriculture insurance dominance | Insurance Business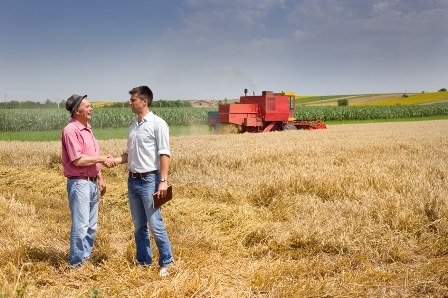 Sompo
International has set its sights on dominating the agricultural insurance market after launching a new integrated insurance and reinsurance offering worldwide.
The Bermuda-based firm, formerly Endurance, has announced the formation of AgriSompo, which will see it take a common underwriting approach to how it delivers re/insurance products to agricultural insurers, farmers and other agriculture-focused businesses.
The initiative, to be led by Avery Cook and Kristopher Lynn, SVPs of global agriculture, will, according to a report at Reinsurance News, see the firm make use of global distribution networks, licenses, technology and client relationships to offer "innovative agricultural risk management solutions tailored to local market needs."
Some of the products on offer will include yield and revenue shortfall protection referring to both single and multiple perils.
"AgriSompo is one of many major initiatives that we are undertaking as we fulfil our vision to build the first truly global integrated insurance and reinsurance business," said John Charman, chairman and CEO of Sompo International, as quoted by the report. "By leveraging our extensive specialty agriculture resources across our overseas operating subsidiaries, we will deliver the best-in-class underwriting, risk management and technical solutions. Over time, it is our intention to extend this 'centre of excellence' model to additional niche markets where our exceptional knowledge of these specialty risks will be a key differentiator to our clients and trading partners."
It is reported that the firm will retain its ARMtech Insurance Services brand in the USA.
Related stories:
Swiss Re, Munich Re looking to take root in Philippines agri market
Government auditor slams poor implementation of crop insurance