South Korea ravaged by scorching heat | Insurance Business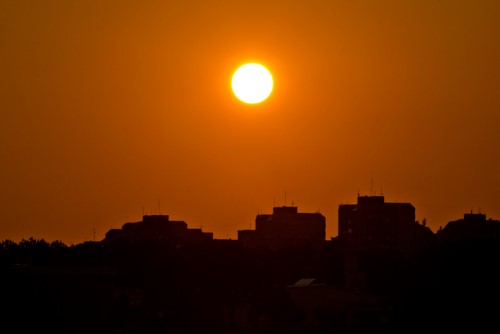 South Korea is sweltering under what is considered the worst heatwave in its history, with insurers saying that the temperature spike has caused increases in livestock losses and automobile accidents.
Agricultural insurer Nonghyup Property & Casualty Insurance said that over three million chickens, 170,000 ducks, and 14,000 pigs have died due to heat-related causes. This translates to around KRW17.3 billion (US$15.3 million) in damage, reported Korea Biz Wire.
According to Nonghyup, 97% of the reported livestock deaths occurred between July 11 and 25, coinciding with the rapid increase in temperatures.
Half of the premiums for Nonghyup Insurance's livestock insurance products are subsidised by the central government, with local governments paying between 20% and 40%. The insurer commands a huge market share in the country, servicing 95% of insured livestock raisers.
Aside from livestock deaths, the heat has also caused more car accidents, mostly attributed to tyre problems. High temperatures can cause rubber to wear faster and increases air pressure, making the tyres more prone to damage or even explosion. Eight motor insurers have reported a combined increase of 2.3% for roadside assistance calls involving tyre replacement. From 276,626 cases in June and July 2017, they reached 283,005 in the same period this year.
The Traffic Safety Research Institute, which is operated by Samsung Fire & Marine Insurance, released a report that revealed a 1.2% increase in traffic accidents between July and August, corresponding with a 1°C increase in temperature.
The institute added that from July 01 to July 23, or the days when the heatwave was most intense, traffic accidents increased by 7.9% compared to the same period last year.
Related stories:
Insurers, credit card firms hit by minimum wage hike in Korea
Korean insurers reluctant to cover crypto exchanges
China's ZhongAn harnesses blockchain to track chickens