Swiss Re to set up reinsurance HQ in Singapore | Insurance Business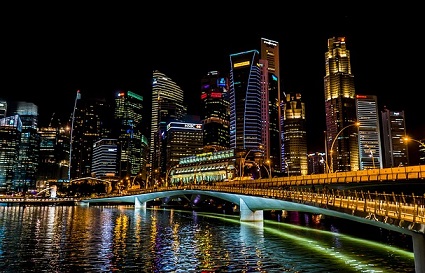 Global reinsurance company Swiss Re has created a dedicated regional legal entity in Singapore, which is set to house the regional headquarters for the company's Asian reinsurance business.
The new entity, named Swiss Re Asia, is wholly owned by the Switzerland-based parent firm, and will share its group credit rating. It is planned to open in 2018, with the office network realignment expected to be complete by 2020.
The move will align the company's legal entity structure across its Asia, Europe and Americas regions. Swiss Re Asia will continue to operate across the region through its network of offices, reflecting its current structure in Australia, China, Hong Kong, India, Japan, Korea, Malaysia, and Singapore.
Want the latest insurance industry news first? Sign up for our completely free newsletter service now
Swiss Re CEO for Reinsurance in Asia, Jayne Plunkett, said: "This move demonstrates our commitment to Asia as we become even closer to the market. As one of Asia's largest reinsurers, we will continue to combine our global knowledge with even deeper insights into local and industry needs, to benefit our clients and partners."
The strong growth of the Asian insurance sector is seen as the driving force behind the move. Currently, Asia accounts for 30% of global insurance premiums, up from 20% in 2007. Swiss Re forecasts non-life and life premiums growing by 5% and 6% respectively, in real terms per annum in the coming decade, with emerging markets growing even faster.
According to the company's statement, Swiss Re Hong Kong branch will continue to be the Asian headquarters for the life & health business. It will also continue to house several of the company's property & casualty teams.
During the transition process, business will remain the same for all clients and partners, with terms and conditions of all agreements and obligations remaining unchanged. The restructuring will also not affect Swiss Re Corporate Solutions in Asia, the statement added.
Related stories:
Volcanoes endanger US$30 billion globally, says Swiss Re
Reinsurance leader opens office in new ASEAN market
Global reinsurer names new head for major East Asian market