Tokio Marine Kiln makes changes at the top as CEO moves into new position | Insurance Business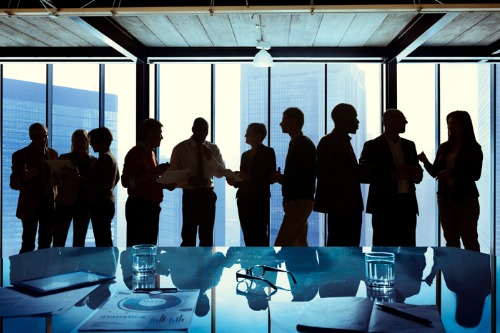 Tokio Marine Kiln (TMK), the global underwriting arm of Tokio Marine Group (TMG), is making changes at the top after announcing today that CEO Charles Franks is moving into a new role within TMG.
Brad Irick will meanwhile be taking his place as the CEO of TMK starting January 01, subject to regulatory approval. According to a release, Franks will continue to be a member of the TMK board and will remain in his current position until the end of 2019.
Through 11 years of Frank's leadership, TMK's GWP has grown from £750 million (around SG$1.2 billion) to £2 billion (around SG$3.4 billion), while its portfolio of specialist risks has evolved to become one of the largest managing agents in the Lloyd's market.
Irick has been the deputy chief executive officer of TMK since August 2018, and has worked closely with Franks on many aspects of the business, such as developing company strategy. He brings years of experience in the specialist insurance industry to the new role, having served as CFO at Tokio Marine HCC since 2010, alongside spending more than two decades in the insurance practice of PwC.
"Charles has demonstrated exemplary leadership over the past 11 years, and I would like to extend my heartfelt thanks to him. The board and I are grateful for his continued expertise as the company transitions to the new leadership team," said Chris Williams, chairman of Tokio Marine Kiln Group Limited. "In Brad we have found a talented and dynamic leader. He has done an excellent job over the past year, demonstrating focus and strategic thinking. Brad's experience in specialist insurance, finance and mergers and acquisitions will be complemented by Nick's excellent operational credentials, and I have every confidence their leadership will propel the business forward."
In other leadership news, TMK welcomed Nick Hutton-Penman – who's joining from Tokio Marine HCC – to the executive team as deputy chief executive officer, effective October 01 and subject to regulatory approval. Paul Culham, TMK's chief underwriting officer, is on the other hand stepping down following 32 years with the company. He will leave at the end of September and his successor will be announced in the near-term.
"After more than a decade leading TMK, this is the right moment for me to hand over the reins," commented Franks. "Successful leadership requires deep expertise as well as fresh thinking, and in Brad and Nick, TMK has found a formidable combination. The opportunity for the business is vast, and I have every confidence that with strong and dynamic leadership, supported by the incredible talent within the business, this will be an exciting new chapter for TMK."