UAE insurers' profits on the rise for second straight year | Insurance Business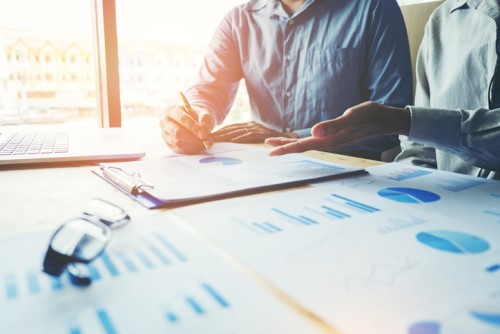 The United Arab Emirates' (UAE) insurance industry has posted a second consecutive year of bumper profits, according to an industry report.
The UAE market's momentum has continued throughout 2018, according to a report by insurance ratings agency AM Best, which analysed preliminary disclosures of the national insurers listed on the Abu Dhabi Securities Exchange (ADX) and the Dubai Financial Market (DFM). The report indicated material improvements in overall performance, along with modest premium growth.
Aggregate underwriting profits for UAE-listed insurers declined marginally by 1.7% to AED1.7 billion (SG$620 million). Net profits, however, showed a marked increase of 6.4%, reaching AED1.4 billion (SG$510 million).
Underwriting returns continued to benefit from improvements in pricing and underwriting discipline as a result of regulatory changes in 2017 in the key business lines of motor and medical insurance, the report said. Overall, the market achieved a return on equity (ROE) of 8.4%, a slight improvement from 8.1% in 2017. While the ROE metrics for top-tier and mid-tier insurers remained mostly unchanged from 2017, AM Best noted that many insurers in the bottom tier have improved.
After two years of strong premium growth, in both volume and rates, gross written premiums (GWP) grew modestly in 2018. The market's insurers recorded a combined GWP of AED21.9 billion (SG$8.05 billion) during 2018, up 0.5% from 2017. Growth in 2016 and 2017 was attributed to the mandatory business lines of motor and medical insurance, both of which have undergone regulatory reforms, the report said.
Oman Insurance, which was displaced by Orient Insurance in 2017 as the largest insurer in the market (in terms of GWP), regained the top spot in 2018. Oman Insurance had GWP of AED3.699 billion, with Orient not far behind with AED3.678 billion.
The report predicts that 2019 will be a tougher year for the UAE's insurers. The top issue will be the continued softening rates for motor insurance in 2018. Furthermore, pricing across all other lines has reduced, due to intense competition in the market. These policies will earn out in 2019 and could lead to technical margin erosion. Further softening of rates in 2019 would not be unexpected, AM Best said.