World Takaful & Insurtech Conference to take place in Dubai | Insurance Business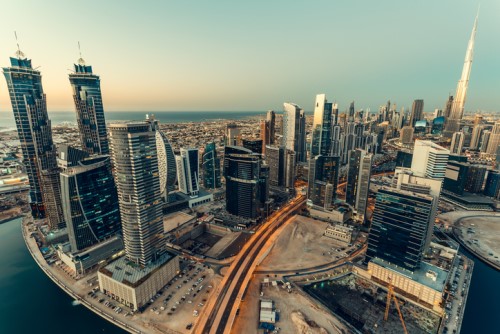 Amid changing regulatory and economic landscapes, over 300 industry leaders will converge at the 14th annual World Takaful & Insurtech Conference (WTIC) to be held in Dubai on April 01 and 02, 2019, at the Address Dubai Mall Hotel.
The two-day-long conference is organised by financial intelligence platform Middle East Global Advisors, in partnership with the Dubai International Financial Centre (DIFC), and with the support of the UAE Insurance Authority and the Dubai Islamic Economy Development Centre (DIEDC).
Among the WTIC's activities are a series of discussions centred on its theme of 'reinforcing customer engagement and operational agility through digital transformation'. The opening keynote address will be delivered by Ebrahim Obaid Al Zaabi, director-general of the UAE Insurance Authority. He will talk about global market developments, as well as the rapid technological changes that will affect the takaful industry.
Dave Matcham, chief executive of the International Underwriting Association of London (IUA), will give an exclusive address about embracing innovation and technology in the insurance industry to achieve industry-wide transformation.
"While the takaful industry grew by a CAGR of 6% by 2017, it remains relatively untapped at US$46 billion, accounting for just 2% of total Islamic finance assets, signifying that there are key opportunities for the sector to grow," said Ehsan Abbas, chairman of Middle East Global Advisors. "As the insurance ecosystem is witnessing transformation and innovation at an incredible pace, leveraging technology to achieve cost efficiency and productivity is of utmost importance.
"It is with great pleasure that we announce the 14th edition of the World Takaful & Insurtech Conference that offers an unmatched opportunity for dialogue and interaction among leading minds from takaful, conventional insurance and insurtech, and aims to serve as a catalyst for the transformation of the entire insurance ecosystem."
Dr Alberto Brugnoni, founder and managing partner of ASSAIF, and Mohammed Tarmidzi Ahmad Nordin, independent non-executive director of BIMB Holdings, will be the conference's moderators.