Unlisted Chinese insurers court disaster chasing equity-like returns | Insurance Business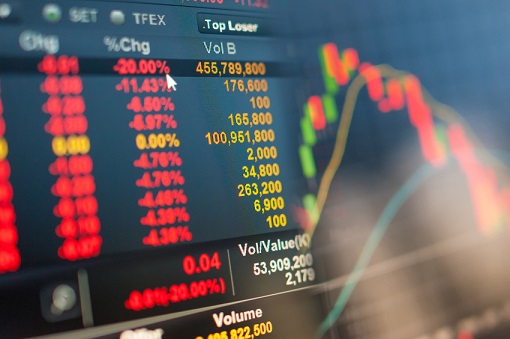 Several unlisted insurers in China are investing in risky products to chase equity-like returns, raising concerns of systemic risk in the event of the stock market falling.
One such example, according to
Reuters,
is Foresea Life, a lesser-known insurer under the banner of financial conglomerate Baoneng Group. Baoneng has a 25.4% stake in property developer China Vanke, and there have been speculations that a hostile takeover may happen at the blue-chip developer.
Around one-fourth of Baoneng's stake in Vanke is funded by Foresea. The insurance firm's rapid rise in among the ranks of China's insurers underlines the risks unlisted insurers undertake in competing against bigger and more established firms. Unlisted insurers usually offer their investors guaranteed-return, higher yielding products. Foresea Life's premium income last year was US$11.68bn, up 124% from 2014.
Edmond Law, a strategist at UOB Kay Hian in Hong Kong, told
Reuters
: "These companies are offering high-return, short-dated policies to grab market share and increasingly channeling their funds into the stock market to guarantee those returns, which is concerning."
Vanke has requested an investigation into how Baoneng funded its stakes. Furthermore, regulators have warned business groups to stop using insurance companies under their fold like ATMS to fund their investments.
Foresea Life had 36% of its assets in equity investments as of last year, over twice the average for Chinese insurance companies and 12 times than the 3% average among US insurers. Its stake in Vanke already consists 11% of its total assets.
Aside from Vanke, Foresea has stakes ranging from 7% to 28% in eight other A-share listed firms, such as Jonjee Tech, Shaoneng and CSG Holdings.
All over the world, including China, many insurers have scaled back on risky high-return products and instead invested in stocks. On the toher hand, Foresea Life and other unlisted insurers have profited from promising large returns by selling investment-linked products via banks and placing the premium income into high-risk equity investments in concentrated bets, despite the risk for regulatory crackdowns.
Most high-return products offered by unlisted insurers with break-even periods of as short as one year, compared to ten years for large listed insurers such as China Life and Ping An Insurance. This results in a second-year policy surrender rate on some products exceeding 90%, raising uncertainties on insurer's cashflow and adaptability in allocating investment portfolios. For instance, Foresea's policy surrender value spiked by almost seven times last year.
Regulators have tightened rules in recent months by reducing the total premiums the industry can invest in high-risk products and warning about investing the proceeds aggressively.
Related stories:
China's insurers could be investing in shady assets
Chinese insurers turn to high-risk investments for higher revenues, Fitch
Insurers urged to improve disclosure on investments' capital sources