Workers in Asia-Pacific prefer flexible work arrangements post-pandemic | Insurance Business Asia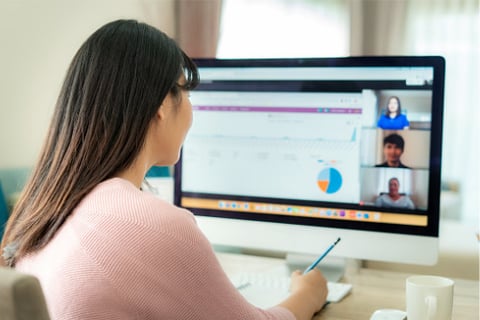 More than half (51%) of surveyed workers in Asia-Pacific prefer having the option to work from home, even after the COVID-19 pandemic has subsided, a study by global health insurer Cigna found.
The latest Cigna 360 Well-Being Survey: The State of Work, found that 55% of the global sample preferred to be able to work remotely, either full-time or part-time, beyond the pandemic. The insurer polled over 18,000 individuals in 21 markets worldwide.
Half of respondents from Hong Kong preferred to be able to work from home, while Singapore had a much higher proportion at 67%.
Among Asia-Pacific respondents, 45% of respondents cited less time spent on commute as the main benefit of remote work. This was followed by better work-life balance (31%), and having more time with family and friends (26%).
However, working from home also has downsides. In Asia-Pacific, respondents identified the top three disadvantages as less effective communication compared to face-to-face (35%), weaker collaboration with team members (33%), and fewer opportunities to socialize and bond with colleagues (33%).
Another disadvantage that came to light was that many employees are working longer hours when working from home, which was experienced by over a third (37%) of respondents in Asia-Pacific.
In the region, the top three reasons for working longer hours were not having to commute to work every day (32%), lack of routine, such as no office time off or lunch time (32%), and the various distractions at home, such as TV and home-schooling children (26%).
"While employers have made positive strides in providing employee support during the pandemic, what will set companies apart in the future is focusing on the right support to address evolving employee needs," said Patrick Graham, Asia-Pacific CEO, Cigna International Markets. "With a strong desire across Asia-Pacific for hybrid working, it will be critical for companies to implement programs that address workplace mental health and well-being in order to remain competitive and to attract and retain the best talent."