Singapore firms welcome revised emergency work-from-home rules | Insurance Business Asia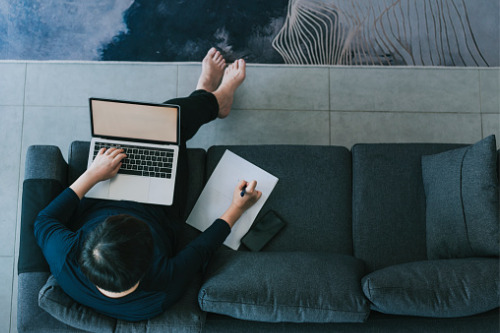 A number of businesses have reacted positively to several changes made by the Ministry of Manpower (MOM) to the snap work-from-home (WFH) regime. According to the businesses, the new rules minimise disruptions to company operations in the event employees are diagnosed with COVID-19.
Under the new regime, remote working will be enforced if three or more employees working in the same premises test positive for COVID-19 within a seven-day period, according to a report by The Straits Times.
The mandatory WFH period has been reduced to 10 days from the previous 14 days. An employee can return to the office for ad-hoc reasons, provided they take an antigen rapid test and get a negative result.
In the old regime, a single COVID-19 case in the workplace meant all applicable employees had to work from home for 14 days.
Among those who welcomed the move was Tan Ping Ping, head of corporate affairs at Prudential Singapore. According to Tan, fewer than 10% of Prudential's employees work on-site across its three corporate offices daily.
"As an added precaution, front-line employees such as our receptionists and customer service centre employees do a weekly self-test," Tan told The Straits Times. "Antigen rapid test kits are also available for employees who wish to do self-testing for peace of mind."
Officials of other companies, such as tech firm Acronis and plant-based food company Karana, lauded the move as positive for both businesses and employees.
MOM said that the snap WFH guidelines are for general workplace settings. More specialised environments such as construction sites and shipyards should refer to industry-specific regulations.