World's 'most valuable' insurance firm drops in global brands rankings | Insurance Business Asia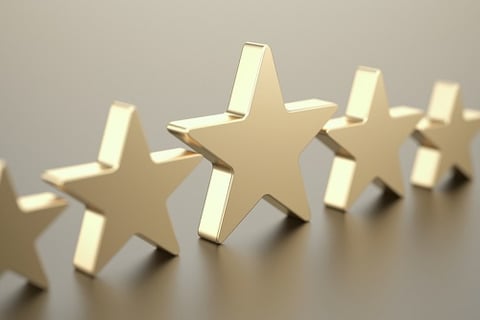 The 2021 edition of the Brand Finance Global 500 report is here, and it looks like insurance brands have taken a beating.
Still on top of the insurance pile is China's Ping An, but the latest list highlights the company's fall in the overall rankings – from ninth spot in 2020, to 17th this time around. According to Brand Finance, Ping An's 2021 brand value stands at US$54.6 billion. In the previous year, the corresponding figure was at US$69 billion.
Next to Ping An is China Life, which this year finds itself at number 72 – also a worse showing after being ranked 57th in 2020. The only other insurer in the top 100 is German insurance group Allianz, whose US$20.2 billion brand value for 2021 saw it land in 84th spot. A year ago, Allianz was at number 59.
Paris-headquartered AXA, meanwhile, improved its global standing – from number 111 in 2020, to 101 in the new roster. China Pacific Insurance Company ranked 119th; Hong Kong's AIA, 128th; American brand GEICO, 161st; and US insurance company Progressive, 199th.
Making it to lower spots are People's Insurance Company of China, Life Insurance Corporation of India, US insurers Metlife and Travelers, Swiss group Zurich, Italy's Generali, Chubb, Canada Life, Allstate, British giant Aviva, Japan's Nippon Life Insurance, Poste Italiane, Taiwanese company Fubon Financial, Munich Re, Tokio Marine, Manulife, Prudential Financial, Swiss Re, AIG, New China Life, Aflac, CNP Assurances, China Re, China Taiping, and Sompo Japan Nipponkoa.
Overall, the world's top three valuable brands are still from the industries of technology, retail, and media. At number one (up from third previously) is Apple, followed by former first-placer Amazon. Ranked third in the Brand Finance Global 500 is Google, which fell from number two.
"For our rankings, Brand Finance uses the simplest method possible to help readers understand, gain trust in, and actively use brand valuations," explained the London-headquartered accountancy firm, which each year puts 5,000 of the biggest brands to the test.
"Brand Finance calculates the values of brands in its rankings using the Royalty Relief approach – a brand valuation method compliant with the industry standards set in ISO 10668."