ZhongAn's quirks could shake up insurance industry | Insurance Business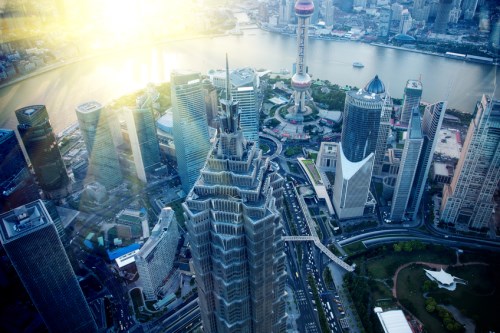 ZhongAn Online P&C Insurance Co., a property and casualty insurer based in Shanghai, China, is breaking the mold of insurance companies, offering various policies that aren't available from the usual run-of-the-mill insurer.
For most medical insurance policies, being drunk usually invalidates the cover. But ZhongAn offered a policy for Chinese football fans during the 2014 World Cup, specifically covering self-inflicted liver damage for 30 days. The policy cost less than US$1 and paid out up to US$290 in hospital fees.
The insurer also offers several niche policies, such as "high heat" insurance that reimburses policyholders when the temperature hits 37°C. Another product covers flight delays - which is certainly not unusual – but its policies often pay out while the customer is still at the airport.
ZhongAn has sold 5.8 billion policies to 460 million customers in the three years since it was established. From operating with losses in 2013, the company had RMB168 million (US$24.4 million) in net profit for 2015. Total assets also rose by over 500% from 2014 to 2015, reaching RMB8 billion (US$1.16 billion).
The fledgling insurer is backed by three giant Chinese firms, Alibaba, Tencent, and Ping An. This makes it prime target for an IPO, but such plans have yet to be discussed.
Wayne Xu, COO of ZhongAn, told the
Financial Times
that many of the company's products are designed to "make people feel better".
For example, flight delay insurance will give customers digital coupons which can be redeemed at establishments in the airport.
"It gives them a reason to walk around while they wait for their flight," Xu said. He said that this innovative approach can help the insurance industry attract younger customers, who usually aren't interested in insurance yet.
The novel approach to insurance may be due to the background of ZhongAn's staff. Most of the employees come from technology backgrounds, instead of insurance.
"None of us had been working at an insurance company before this," said Xu, himself a former product manager at Google.
It's this appetite for innovation that could drive the rest of the industry to try and follow its lead. Several competitors have already emerged in China, offering off-beat insurance products. One such company, TongJuBao, offers policies covering legal fees of divorce lawyers, as well as payment for search teams looking for missing children. Insurance is also available for people who decide to quit their jobs and move to another city.
However, this business isn't all rainbows and butterflies, as the insurance products are, well, niche. ZhongAn's insurance for heavy-drinking football fans was discontinued for an unknown reason, and the China Insurance Regulatory Commission has issued warnings regarding companies offering "exotic" insurance policies.
"We hear that they have many teams developing many different kinds of products but the volume on individual products is still very low," said Li Jian, a Hong Kong-based insurance analyst. "If you don't have scale, the costs will go up."
Related stories:
Changing data investment key to industry future
ZhongAn of China launches blockchain and AI venture
Digital strategy 'critical' for long-term success