Coronavirus pandemic could make or break the reputation of insurers | Insurance Business Asia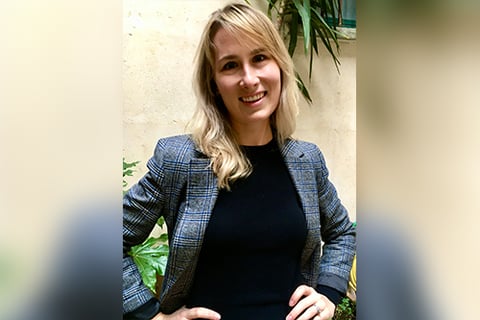 The following is an editorial by Alicja Grzadkowska, senior news editor at Insurance Business. To reach out to Alicja, email her at [email protected]
It's been nine and a half months since the coronavirus first landed on the radar of the World Health Organisation (WHO), and almost as many months since countries across the globe began to implement lockdowns, in turn leading to the severe disruption of many industries.
Since then, business interruption lawsuits against insurers have piled up, with some already seeing decisions that could reveal the direction in which cases more broadly will be decided, while more lawsuits are likely on the way as businesses evaluate their losses during this period and determine how their operations will be affected into the future. No matter the outcomes of BI lawsuits, however, the insurance industry faces a broader risk to its reputation and has a strong need to repair customer loyalty following the pandemic's outbreak.
If you haven't been keeping up, the round-up of lawsuits involving denied business interruption claims has topped 1,000, according to Bloomberg. The lawsuits have primarily involved companies from the retail, tourism, and hospitality sectors – for example, two Las Vegas casino resorts are suing AIG for turning down BI claims, and major fashion retailer Ralph Lauren is suing FM Global for $700 million over a restricted business loss claim. Meanwhile, in the UK, the Hiscox Action Group, set up by London-based creative communications agency Media Zoo after its BI claim was rejected, now involves around 200 other disgruntled Hiscox policyholders. In France, a notable BI case has already been resolved, as AXA SA agreed to cover losses sustained by several hundred restaurants after losing a court case brought by one owner.
Read more: Coronavirus: SCOR hit by class action lawsuit over all-risk policy
The entertainment industry is also taking part in the BI lawsuit arena, with Hoosegow Productions – the production company behind the film Hypnotic, starring Ben Affleck – launching a suit against Chubb following pandemic-related delays. Meanwhile, lawyers representing the Insurance Council of Australia (ICA) have submitted pleadings to the Supreme Court of New South Wales for a combined test case tackling the application of certain infectious diseases exclusions in business interruption policies.
From those BI insurance cases that have been adjudicated, nearly all have been in favour of the insurers, noted insurance company lawyer Ronald L. Kammer. Insurers have persuaded judges to throw out the cases by making the court agree that a property insurance policy cannot be invoked if there is no property damage – see the recent decision involving Travelers and children's clothing retailer Mudpie.
However, perhaps the most significant ruling to date came after the Financial Conduct Authority (FCA) in the UK organised a business interruption test case against several major insurance names, and it did not go the insurers' way. The High Court ruled that the majority of businesses who held business interruption insurance and were forced to close due to the COVID-19 pandemic are entitled to be compensated by the insurers and that, subject to the limits of the policy, this compensation should return them to the position they would have been in had the pandemic never happened.
Read more: Regulator's COVID-19 business interruption test case verdict delivered
The decision could have repercussions for pandemic-related payouts, though insurers will still have a chance to appeal. Christopher Woolard, interim chief executive of the FCA, noted that insurers should reflect on the clarity provided in the decision and, irrespective of any possible appeals, consider the steps they must take to progress claims that the judgement says should be paid. In response to the decision, the Chartered Insurance Institute (CII) urged insurance professionals to act now to avoid the need for legal proceedings such as this FCA test case going forward. The organisation has urged the profession to focus on product governance processes, improving advice processes, and establishing an approach to pandemics and other systemic risks – an important takeaway for insurers around the globe that will in turn help clients get clearer and faster answers around coverage as the pandemic continues to unfold.
No matter how other BI lawsuits are adjudicated going forward, the losses to the industry will be significant – and not just financial. Insurance marketplace Lloyd's of London has predicted payouts of up to £5 billion after reporting a £400 million loss in the first half of the year, compared to a £2.3 billion profit in the same period in 2019, but the concerns around the industry's reputation shouldn't be overshadowed by these figures. In the spotlight for broadly denying BI claims, the industry has been fighting against the stereotypical image of insurers as companies that take clients' money, but don't pay out when it really matters.
To avoid further injury to bottom lines and ensure its image remains intact, the insurance industry would do well to work with stakeholders, including governments and the industries it serves that have been especially hard-hit by the pandemic, to come up with responsible coverage solutions that offer coverage for future pandemic-related losses, as well as risk mitigation guidance that adequately prepares commercial clients for this threat.
Without a show of cooperation and a willingness to offer protection to businesses for this ongoing risk, insurers will have trouble winning back the customer loyalty that has already been frayed by this global crisis.