In a marketplace flooded by risk, brokers and agents can help insureds 'sink or swim' | Insurance Business Asia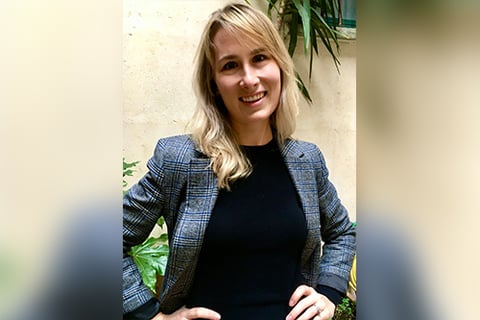 The following is an editorial by Alicja Grzadkowska, senior news editor at Insurance Business. To reach out to Alicja, email her at [email protected]
Natural catastrophes might be growing in scale and frequency, but the intensification of these risks hasn't resulted in a parallel increase in either risk mitigation or the purchase of insurance solutions by individuals and businesses to help prevent future financial losses.
As the recent hurricane in the US has just reminded us, flooding is a natural catastrophe risk that is especially troubling, and it's one faced by many property owners around the world, from the UK to Canada, and Southeast Asia to Australia. With the effects of climate change already making themselves known, this risk is only likely to worsen.
Read more: Insurers can handle flooding in Sri Lanka, but risks are mounting
According to the Swiss Re Institute, rising temperatures have resulted in more frequent extreme rainfall events during hurricanes and severe convective storms, and inland flooding in urban areas is becoming a major driver of losses as, through urbanisation, societies are extending into flood-prone areas.
In spite of this risk, noted Swiss Re, "A significant share of flood exposures globally remain uninsured. China has the biggest flood protection gap, but a number of flood risks in mature markets such as the US, Canada, Germany, Italy and the Netherlands are uninsured also. In the US, it is estimated that two-thirds of annual expected losses from flood events are uninsured."
Closing these insurance gaps is proving to be a challenge since flood insurance markets around the world can be difficult for insureds to navigate, while the degree of risk can be hard for them to understand. In the US, for example, many people fall back on whether their mortgage lender requires flood insurance and if they don't, homeowners don't get the coverage. Customers also have to understand that most homeowners' policies don't cover flood, and policies from the National Flood Insurance Program (NFIP) can likewise be limited.
"The biggest challenge is that the customer really doesn't understand what their flood risk is and even a lot of agents don't," said Dave Zeornes, business development executive at Aon Edge.
Similar problems persist in other marketplaces, such as Canada, where one neighbourhood recently requested that officials consider buying out the entire area due to the severity of flood risk faced by residents. Additionally, the availability of insurance in high flood risk areas is limited at best, as are affordable options, and a study from the Environment and Climate Change Canada recently showed that only 6% of Canadian homeowners surveyed were correctly able to identify that they are living in a high-risk flood area.
In the UK, one in six properties (around five million) are at risk of flooding, and Zurich Insurance recently warned that the government's flood resilience grant scheme "is ineffective as property owners can only access the grants after a flood, when the damage has already been done. Households also face a 'postcode lottery', as the funding only applies in areas designated by the government after a flood event. And in Australia, homeowners and businesses in certain regions may soon find it difficult to insure their properties as flood risk rises due to climate change.
Read more: Flood insurance awareness must grow
In light of these challenges, the insurance industry plays a critical role in promoting resilience and risk management. In its report, "Keeping an Eye on Natural Hazards: Lessons learned to become more resilient," Zurich highlighted that "on average, investing $1 in resilience early helps avoid on average $5 in future losses," yet we "don't devote either sufficient time or resources to grasp the obvious mitigation opportunities to even the most existential risks to human life on our planet." With the focus on risk mitigation becoming increasingly important in many aspects of insurance, such as cyber, it's only natural that insurance companies need to underscore the urgency of risk management when it comes to natural catastrophes like flooding.
Finally, brokers and agents need to educate themselves on the various flood insurance products in their markets, and stay vigilant considering the variety in policies and ongoing developments in these marketplaces, while also voicing their opinions when they see gaps in coverage. On the risk mitigation front, they can make the risk of floods known to their insureds using the many resources from governments and insurers that are currently, and widely, available.
After all, "People are gradually learning what's available to them,"James R. Watje, senior vice president of private flood at Wright National Flood Insurance Services, told Insurance Business. "It's all about education. Our job is to educate consumers about what's available [to them]."