Allianz boosts restrictions on coal, oil sands business | Insurance Business Asia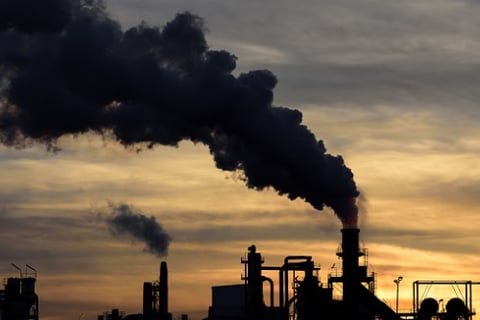 Allianz has announced a tightening of its coal policy and new restrictions on its business with the oil sands industry, drawing praise from environmental groups.
The insurer's new coal policy tightens existing restrictions on coal insurance. The new policy will apply from 2023, and includes the following:
Companies building new coal-fired power plants will generally not be eligible for insurance coverage.
Companies were previously to be excluded if they generated at least 25% of their electricity from coal and operated at least five gigawatts of installed coal-fired generating capacity. Under the revised criteria, either one of those two criteria is enough to be excluded
The second of the new rules will have a significant impact on Allianz's business relationships with Sev.en, an energy company in the Czech Republic, according to environmental advocacy group Urgewald. Sev.en operates what Urgewald describes as "two particularly dirty coal-fired power plants," each 40 to 50 years old. Sev.en has a coal share of power generation well over 50%, but has less than five gigawatts of installed capacity. Under Allianz's old criteria, the company would still be insurable. Under the new criteria, it will not be.
Allianz's Czech subsidiary announced Thursday that it would terminate its remaining insurance policies for the plants by the end of the year.
Allianz has made other changes to its coal policy: previously possible exceptions for insuring individual coal-fired power plants have been eliminated. However, companies can still get insured if they do not meet the current criteria but have a coal phase-out plan that is compatible with the Paris Climate Agreement's 1.5°C target.
"While its coal phase-out is not watertight yet, Allianz will exclude more coal companies from insurance than before, which is positive," said Regine Rechter, energy campaigner at Urgewald. "With these criteria, the pressure increases on the German coal giant RWE. After AXA announced an exclusion of RWE in March, Allianz will have to sever its business ties with RWE by 2023 to be in line with its policy update. Today, another leading insurer has made it clear that time is running out for fossil giants such as RWE."
"Allianz is finally cracking down on companies with coal expansion plans, albeit belatedly, and should now be a driving force for the phase-out of coal in Europe by 2030," said Lucie Pinson, founder and executive director of Urgewald partner organisation Reclaim Finance. "However, these new announcements are not enough to honour its commitment to be a net-zero insurer and investor by 2050. It has taken six years for Allianz to get to this point since it first adopted a policy on coal, and the climate crisis doesn't afford baby steps."
Pinson urged the insurer to close the remaining loopholes in its coal policy and refuse to do business with any new oil and gas production projects.
Allianz has also published a policy to exclude the oil sands sector. Under the policy, oil sands projects and new oil sands pipelines will be excluded, as well as companies that make more than 20% of their revenues from oil sands.
"An exclusion of oil sands companies is overdue; many other insurers have already implemented this in recent years," Richter said. "For Allianz, it is a first step that must not be allowed to remain the last. If it seriously wants to be a leader in climate protection, we expect a policy that consistently scales back oil and gas operations altogether."