Climate insurance for fishing industry proposed | Insurance Business Asia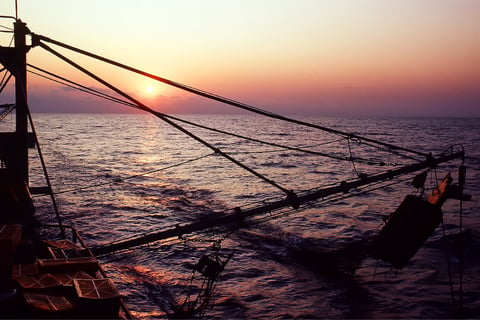 Due to the massive effects of climate change on the oceans and the fishing industry, experts have proposed climate risk insurance for fisherfolk in India.
According to the experts, the insurance could be an option for dealing with the risks following natural calamities, The Times of India reported. The idea was floated at a symposium organised by the Bay of Bengal Programme Inter-governmental Organisation, Central Marine Fisheries Research Institute and TN Dr J Jayalalithaa Fisheries University and supported by the World Bank.
At the symposium's inauguration, C Suvarna, chief executive of the National Fisheries Development Board, said that climate risk mitigation should be incorporated in developing strategies for the fisheries sector.
Parametric insurance was highlighted as a possible solution, as this type of insurance can be developed based on weather and ocean observation models even with limited data. Citing data from the UN Food and Agriculture Organisation, only around 450,000 out of 4.56 million fishing vessels globally are insured, the experts said.
In order to increase adoption of the insurance, the proposal called for the government to subsidise the premiums to make it affordable for small-scale fishers and farmers. According to the experts, a microinsurance framework will be helpful due to the lack of existing linkages between large insurance companies and fishers.
Alongside supportive regulations, technology, such as risk modelling and forecasting, will play an important role in creating incentives for buyers and sellers of parametric insurance for fisheries, the experts said.