Responsible investments aligned to China's green transition, Ping An CIO says | Insurance Business Asia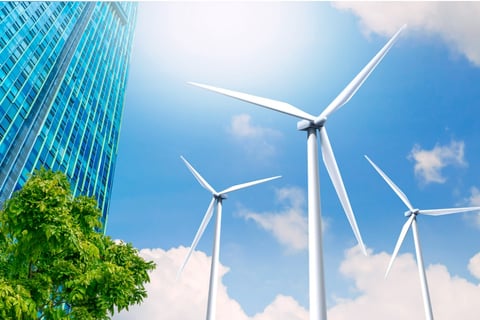 Ping An chief investment officer Benjamin Deng said that the Group's responsible investment priorities are aligned to the Chinese government's green transition policy.
In a speech at the Insurance Asset Risk 2023 Conference, Deng said that ESG in China is coherent, and that Ping An is following the national policies toward net zero, "so we don't have to fight our own battles to do better things."
Peak carbon emissions by 2030, carbon neutrality by 2060
In the news release, Deng said that insurance companies are encouraged to make green investments with regulatory support. This includes the 10% discount for the credit risk factor in green bonds under the China-Risk-Oriented Solvency System (C-ROSS) phase 2. He noted that all these things are helping Ping An to invest in socially responsible and green target projects.
To coincide with the country's goals to peak carbon emissions by 2030 and achieve carbon neutrality by 2060, Ping An has set annual growth rates for its green investments of no less than 20%. Green insurance premiums are also set at no less than 70%, in addition to a no less than 20% growth rate for green credit balance.
The insurer has given itself a target year of 2025 to achieve its goals, with green investments and green credit of CNY400 billion and total green insurance premiums of CNY250 billion. As of Sept. 30, 2022, Ping An's green investment and financing reached CNY319.8 billion. Meanwhile, its green banking business totalled CNY184.2 billion, while the premium income of environmentally sustainable insurance products totalled approximately CNY110.5 billion in the first three quarters of 2022.
ESG efforts, supporting innovations
To continue its ESG efforts, Ping An is investing in green and low-carbon assets, while at the same time reducing the proportion of high-carbon-emitting assets. A Task Force on Climate-Related Financial Disclosures (TCFD) report on Ping An published in 2021 found that less than two percent2% of the estimated CNY7.92 trillion in the insurer's assets in investment and banking services were related to major high-carbon-emitting sectors.
Ping An has pledged to support innovations in clean technology, renewable energy, energy efficiency, energy technology, carbon capture and ecological carbon sinks, carbon trading and other environmental fields. In February, the insurer launched its first ocean carbon sink index insurance policy as part of an initiative to help protect marine ecological systems.
The giant insurer was also the first Mainland Chinese asset owner to sign the UN-supported Principles for Responsible Investment (PRI) and to join the Climate Action 100+, the investor-led initiative to ensure the world's largest greenhouse gas emitters act on climate change.
Since 2020, Ping An has also maintained its A- rating in climate change by the Carbon Disclosure Project (CDP), a non-profit that addresses climate change. Morgan Stanley Capital Investment (MSCI) also gave Ping An a rating of A in its 2022 ESG Rankings, making it first place in the multi-line insurance and brokerage industry in Asia Pacific. The insurer also has the best Sustainalytics score among Mainland China's insurance companies with a rating of "Low ESG Risk."
Ping An has also been at the forefront of supporting responsible investing in China, as it participated in the drafting of China's first ESG disclosure standard, the "Guidance for Enterprise ESG Disclosure." The standard took effect in June 2022 and upgraded its proprietary AI-based ESG evaluation system which covers more than 4,500 A-share listed companies and more than 2,700 Hong Kong listed companies. It also evaluates more than 4,600 corporate credit bond issuers and 58,000 green bonds, nearly 140 fund management companies and more than 14,900 funds.
What are your thoughts on this story? Please feel free to share your comments below.