The role of insurance in cutting the climate protection gap – Munich Re | Insurance Business Asia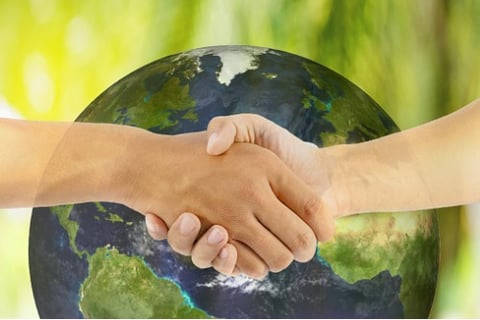 From economic and humanitarian standpoints alike, a larger percentage of natural-catastrophe risks should be borne by insurers, Munich Re said in a statement following an IPCC report last August. It's not a new claim, but it is easier said than done, especially in countries that cannot afford climate risk insurance.
Although most industrialised countries have managed to close the insurance gap, there is much to be desired for countries with a lower income and a higher risk of a climate crisis.
The flooding in Central Europe last July, for instance, had an estimated loss of €46 billion (about SG$71.90 billion), making it the most expensive natural catastrophe in modern European history. Of these losses, over €9 billion were insured.
In contrast, more than 90% of natural catastrophes in emerging countries remain uninsured.
What could help are public-private partnerships with insurance solutions in mind. This joint effort between private insurance sectors and governments ­– often financially backed by donor countries ­– could be the key to closing the climate protection gap.
Munich Re is a firm believer of public-private partnerships, having been involved with the Sustainable Markets Initiative (SMI) and the Insurance Development Forum (IDF).
In the past, there have been collective international measures to grant insurance to countries that don't have them. Industrialised countries once pledged to provide US$100 billion for mitigation and adaptation measures, but the initiative did not push through after they failed to reach its promised sum and develop strong partnerships with their governments.
As such, Munich Re has called for a better national response through structured risk management, highlighting the importance of having set responsibilities to ensure prompt action is made in emergencies.
"At the state level, individual departments often focus only on the risks within their purview. Integrated assessments, let alone comprehensive responsibility, are often lacking," the statement read. "As a result, disaster prevention is often hindered by poorly defined responsibilities in these countries."
Joachim Wenning, chief executive officer of Munich Re, used a chief risk officer's role in the private sector as a prime example of what governments should hope to emulate.
"Having a governmental CRO of sorts would mean having someone who knows all the main risks to society – and who is responsible for the requisite preventive measures and disaster recovery alike," Wenning said.
Another option is to go down the risk-transfer route through parametric insurance, where cover is based on previously defined, objectively measurable indices. In the case of storms, the insurer shells out an agreed amount when a certain wind speed or volume of rainfall is exceeded.
"In this way, claimants can quickly receive assistance, benefiting from rapid claims processing and payment precisely when they most urgently need liquidity," the statement read.