Munich Re sees huge opportunity in Asia-Pacific | Insurance Business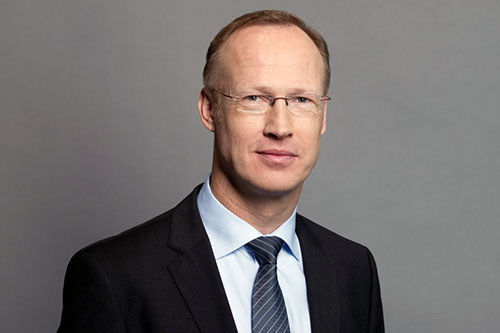 Ahead of the 16th Singapore International Reinsurance Conference (SIRC), Insurance Business caught up with Hermann Pohlchristoph (pictured), member of the board of management, Munich Re, about the various opportunities and challenges the global reinsurer is facing in Asia-Pacific.
According to Pohlchristoph, the region is fast becoming a significant source of diversification and growth for the reinsurance industry, and Munich Re sees a huge opportunity to close the protection gap in the region, especially in emerging markets where insurance penetration rates are relatively low.
However, with its diversity and scale, the region remains quite vulnerable to natural disasters.
"Since 1980, [Asia-Pacific] has experienced 39% of global events but 71% of fatalities – and more needs to be done at an industry level, together with governments, to close this insurance gap and build resilience among societies and cities," he said.
Pohlchristoph stressed the importance of focusing on analysing the possible correlations involved – such as the influence of natural climate oscillations on storm activity – and to look at the impact of man-made factors on loss amounts, such as increasing numbers of people moving into high-risk areas.
"With our deep knowledge, we support our clients as a reliable, solutions-oriented partner," he said. "For example, we facilitate effective and cost-efficient solutions on the basis of parametric weather triggers where payouts are based on a predefined level of rainfall or wind speed. This enables businesses and communities to recover more quickly from the financial impact of natural catastrophes."
Aside from natural catastrophes, another insurance area drawing a lot of attention in the region is cyber. According to Pohlchristoph, recent high-profile cybersecurity breaches in the region have brought sharp focus on evolving risks relating to digitalisation and the importance of cyber insurance.
Read more: Singapore launches first commercial cyber risk pool
"Globally, cyber insurance penetration is at 5%, but its penetration in the region is lower," he said. "Growing cyber threats have garnered the attention of regulators who have actively taken steps to put in place more stringent regulations to improve cybersecurity, and we expect to see an increase in enforcement of regulations across Asia in the coming years that we expect will lead to increasing demand for risk management solutions."
Pohlchristoph added that from a people perspective, the re/insurance industry – like many others - faces challenges in attracting top talent, especially in the tech area, to be able to continue to offer clients industry-leading products and services.
"Insurance players are competing with a much broader range of companies and sectors for potential employees who often have very few professional touch points with our industry," he said. "While we are attractive to talent in our more traditional disciplines, it is now increasingly important to showcase the breadth of activities and thought leadership we offer to attract new talent. A good example is Munich Re's investments into IoT, which essentially changes the business model and requires new skillsets and professional profiles."
Importance of Asia
"Asia-Pacific is an important growth region for Munich Re, and we will continue to invest in our presence here," Pohlchristoph said. "We employ over 1,000 people who reflect the diversity of our client base in 14 markets of the region, with skills in underwriting, claims, risk modelling, data analytics, IT and insurance consulting."
Singapore, he said, has been Munich Re's regional hub since 2017. The company's strategic presence in Singapore gives it proximity to clients and access to a deep and diverse talent pool. Furthermore, as an innovation hub, Singapore is investing and developing in areas that are changing the risk landscape, such as cyber, fintech, and insurtech.
Read more: Riding the winds of change in Singapore
"Throughout the region, Munich Re sees great potential to grow our client relationships through the advantage of being able to offer a wide range of tailored risk and capital management solutions," Pohlchristoph said. "While our traditional business remains of paramount importance, we are very much focused on the digital revolution taking place across Asia, with all of the opportunities and risks it presents."
"We work with our clients to navigate the changing risk landscape and find opportunities to grow.
This may mean introducing them to new technologies or start-ups as potential strategic partners.
Or it may mean co-developing new products or providing a tech-based consultative approach.
Our goal is to work with clients to help them shape the future of the industry, and harness the potential that change and disruption is creating in the market."
Munich Re is a Gold Partner for the 16th SIRC on October 29 to November 01. The company's experts will be at its exhibition booth there and are ready to engage clients and other industry partners on the full spectrum of its offerings – from traditional reinsurance support and capital management solutions to new and evolving capabilities in cyber risk, data analytics, global consulting and technology based consulting services.