Zurich: The world seems to be "sleep-walking into environmental catastrophe" | Insurance Business Asia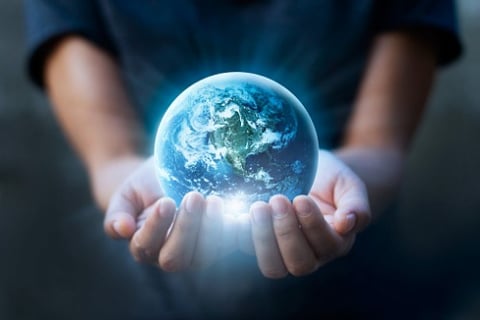 Climate change is one of the most complex risks facing society today because of its impact on the wider economic and corporate landscape. While the full impact of climate change is yet to be realised, environmental issues like biodiversity loss, extreme weather events, man-made and natural disasters, all feature as top concerns in countries around the world.
According to the World Economic Forum's Global Risks Report 2019, which was published on Wednesday (January 16), environmental exposures – most notably, extreme weather events and a failure to adapt to and mitigate climate change – continue to dominate concerns in terms of impact and likelihood.
However, when it comes to responding to environmental challenges, global action is not matching global concern. According to Zurich Insurance Group chief risk officer, Alison Martin, the world seems to be "sleep walking into catastrophe".
"Extreme weather events and failure of climate change mitigation and adaptation are the two risks of the biggest concern [in the Global Risks Report 2019]. This is exacerbated by a failure we see in political will and collective unity to actually tackle [environmental risks together]. Divisions are hardening and we're now drifting deeper into global problems that we're going to really struggle to extricate ourselves from," said Martin.
"It's looking increasingly unlikely that we'll be able to meet either the two-degree upper limit of the Paris Climate Agreement, and every tenth of a degree really matters because it's the poor and the most vulnerable who will be hardest hit if we fail," she added. "As we see these environmental risks increasing in terms of frequency and severity, there's a real urgent need to fuel resilience. We need to do that for human health, food, water security, for critical infrastructure protection and the entirety of the global value chain."
Insurance organisations can play a vital role in helping other organisations understand how to mitigate and adapt to their ever-evolving environmental exposures. Helping insureds to comprehend the interconnectedness of risks is the first important part of the puzzle, according to Barry Franklin, head of risk for Zurich North America. Global companies with business operations across countries and continents will have to adapt their risk transfer and mitigation to their localities.
"There's a lot that individual companies can do to help make themselves more resilient as opposed to waiting for some silver bullet solution to come from the global leadership community," Franklin told Insurance Business. "It's important for organisations to look at prevention as well as recovery, but oftentimes the focus is on recovery. At Zurich, we're encouraging our customers to look at resilience. We have risk engineers who will analyse their exposures and will advise around what steps might be taken to make themselves more resilient.
"Increasingly today, organisations have hyper-optimised supply chains that are spread all over the world. Understanding the high-value supply chain vulnerabilities and those interconnected risks is vitally important today. For example, you could have an extreme weather event in Thailand, causing supply chain disruption, which then severely impacts the automotive industry in the US. The growing interconnectivity of risks is something that all business leaders and risk managers need to understand."
According to Martin, the interconnectedness of risk is "here to stay". She advised caution when dealing with environmental risks in isolation, because positive action for one exposure could have unintended negative consequences on another. She added: "As the risks increase in terms of frequency and severity, the need to build resilience remains paramount. We need to open our eyes wide to all risks and all opportunities."