AXA Singapore becomes first insurer to join Networked Trade Platform | Insurance Business Asia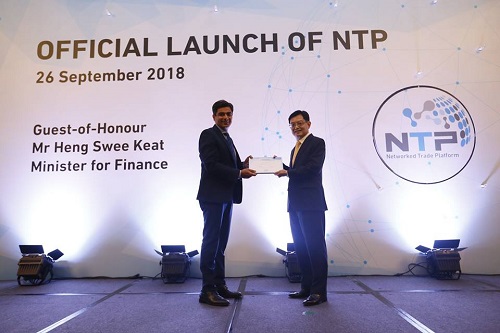 AXA Insurance has joined Singapore's Networked Trade Platform (NTP) as a value-added service provider for marine cargo insurance, becoming the first insurer to do so.
By joining NTP, AXA's intermediaries (agents and brokers) and customers can utilise the trade information management platform for all their marine cargo insurance needs.
NTP, which was launched on September 26 by Singapore Customs, is a national trade information management platform that is part of an IT-based trade and logistics ecosystem, which is vital to Singapore's goal of becoming a global trade, supply chain, and trade financing hub.
According to a statement by AXA, by integrating its insurance-as-a-service platform and API with NTP, it will be able to streamline its marine cargo insurance purchasing and issuance processes into one centralised digital platform, instead of multiple online and offline touch points. AXA's existing marine cargo insurance intermediaries and customers will be the first to benefit from the integration, with new intermediaries and customers to be subsequently brought onboard.
Furthermore, the end-to-end platform will enable intermediaries and customers to transmit data from their documents hosted on the NTP to AXA directly, eliminating the paperwork and time-consuming manual procedures of the previous system. Digitalising the entire process will provide greater convenience for customers and increase operational efficiency for the insurer and its intermediaries, AXA said.
"AXA is excited to join the NTP as a [value-added service] provider," said Ronnie Tong, AXA Singapore's managing director for commercial lines and health. "With this new initiative, we are leveraging our digital capabilities and platforms to not only transform our business operations but to also, importantly, better support our customers and partners by simplifying the overall experience. This reaffirms AXA's commitment to contribute towards the advancement of Singapore's digital economy."