Singapore general insurance sector plagued by poor underwriting results | Insurance Business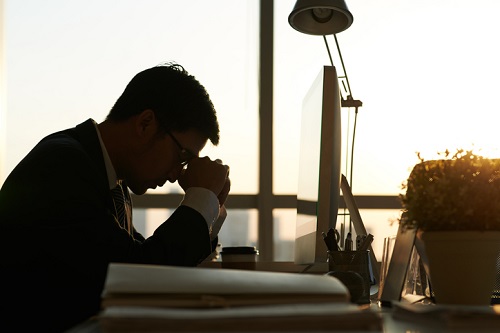 The General Insurance Association of Singapore (GIA) has revealed its results for the first half of 2018, with a near-flat premium growth of 1.1% in total gross premiums, accompanied by a huge dip in underwriting profits.
The general insurance market brought in total gross premiums of SG$2.07 billion, with fire, motor, and work injury compensation (WIC) insurance premiums decreasing between 0.2% and 2.4%. Personal accident premiums increased by 0.3%, while health insurance was the one bright spot, with an 11% increase in premiums to SG$322 million.
Underwriting profits took a nosedive by 94.5% year-on-year to SG$3.14 million, with claims costs skyrocketing in many key segments. WIC insurance incurred a staggering 538.6% decrease in profits, absorbing a loss of almost SG$6 million.
"There is a need for greater collaboration between our sector and other stakeholders, focusing on areas such as improving efficiencies through digitalisation, as we continue to ensure effectiveness and accessibility of insurance products," said Karl Hamann, GIA president. "This is in keeping with the Industry Transformation Programme, ensuring sustained growth and competitiveness of the economy by working closely with the government and private sectors to address issues within each sector; as well as realising our vision of becoming a global insurance marketplace."
However, not everything is doom and gloom for Singapore's general insurance sector. The GIA has led several initiatives to boost the industry, such as forming its Young Professionals Group (YPG), to expand the talent pool for the continued growth of the sector amid rapid digitalisation and the evolving needs of consumers in Singapore. The YPG is expected to formally begin its activities in 2019.
It also started the construction and engineering workgroup, whose inaugural presentation regarding quality control featured over 170 industry practitioners. A second market presentation is scheduled for December.
In April, the association co-organised the first GIA-IUMI conference, in cooperation with the International Union of Marine Insurance (IUMI), where industry leaders came together to explore and discuss key trends impacting the marine insurance and maritime industries.
Finally, it hosted the industry's first Sustainable Insurance Masterclass in February, with support from the Monetary Authority of Singapore. The masterclass gathered industry experts from the private and public sectors to discuss the latest developments, and promote a progressive and sustainable insurance industry. This is also in line with 2018 being designated as the 'Year of Climate Action' in Singapore.