Richard Turner elected new president of IUMI | Insurance Business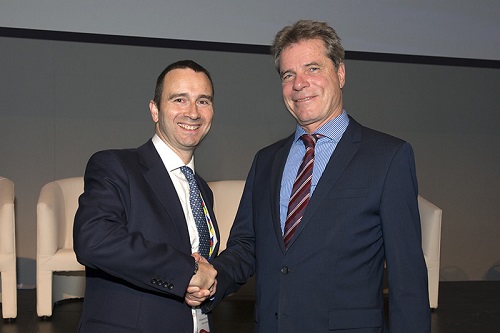 The International Union of Marine Insurance (IUMI) has elected Richard Turner, European director for global risk solutions at RSA Insurance Group, as its president.
Following the organisation's annual meeting in Cape Town, South Africa, Turner, who has worked in and with the global marine industry for 35 years, was chosen to serve a four-year term. He was the sole candidate put forward by the nominating committee last month.
Turner was a member of IUMI's executive committee from 2011 to 2015, and was previously a member of the nominating committee.
"[IUMI] brings together marine and offshore energy underwriters from across the globe and is highly respected throughout the marine and insurance industries," Turner said. "It is an honour to be elected president, particularly as my nomination was put forward and confirmed by industry peers. I look forward to continuing the good work of my predecessor and advancing IUMI's agenda in a number of areas over the coming four years."
Turner succeeds Dieter Berg, who completed his four-year presidency of IUMI on September 19.
"Richard is the perfect candidate to take over from me and I wish him the very best in this demanding but highly satisfying role," Berg said. "During my term as president, I was fortunate to work with colleagues and the secretariat to progress a number of initiatives. Together, we strengthened our Asia presence with the establishment of an IUMI Asia hub in Hong Kong; we have grown our influence at a political and industry level; we have developed a growing education forum; and we have strengthened and modernised our external communications. I would like to thank my industry colleagues who have devoted so much of their time to IUMI and also to the secretariat for their invaluable professional support over the past four years."