APAC property market pegged at US$137.5 billion for 2025 | Insurance Business Asia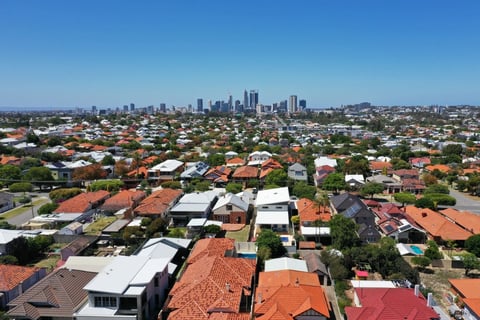 Asia-Pacific's property insurance industry is projected to grow from US$85.8 billion (SG$117.2 billion) in 2020 to $137.5 billion in 2025 in terms of written premiums.
According to the 2021 Global Property Insurance Market report by GlobalData, the property insurance industry in Asia-Pacific is expected to achieve a compound annual growth rate (CAGR) of 9.9% from 2020 to 2025. This will be driven by increasing demand for insurance against natural hazards and growing commercial development in the region.
"Asia-Pacific's exposure to high severity natural catastrophes in the last few years has resulted in strong awareness and demand for property insurance," said Kotu Keerthi Naimisha, insurance analyst at GlobalData. "Premium growth is also driven by a consistent increase in insurance prices across the region since 2017, resulting from heavy nat cat losses, a trend that is expected to continue in 2022."
According to the report, commercial expansion and infrastructure development, as well as various market regulators' support to develop sustainable property cover, have boosted the property insurance industry, which grew at a CAGR of 9% during 2016 -2020.
The largest property market in the region is Japan, which contributed 30% of the region's written premiums in 2020. The country is constantly exposed to natural catastrophes, such as earthquakes, typhoons and floods, which drives high uptake of property cover.
China is the second largest with 26% of written premiums in the region. Agriculture insurance is the largest property business line in the country, accounting for over 50% of its property insurance premiums. Government-subsidised premiums have increased uptake of agriculture insurance in China. Large-scale infrastructure projects, such as the Belt and Road Initiative, are another major driver of property insurance growth in China.
The top five is rounded out by Australia, India, and South Korea, which contributed a combined 30.8% of regional written premiums in 2020. Agriculture and fire insurance are the top property insurance lines in India, with agriculture accounting for over 60% of property premiums in 2020. However, new regulation introduced in 2020, in which the government withdrew the provision of mandatory insurance to secure agriculture loans, could affect agriculture cover, the report said.
"Economic growth and growing demand from the agriculture industry will support demand for property insurance in the APAC region over the next five years," Naimisha said. "Product development for affordable nat-cat insurance will be another focus area for insurers over the coming years."