Aon collaborates with Nayms on cryptocurrency launch | Insurance Business Asia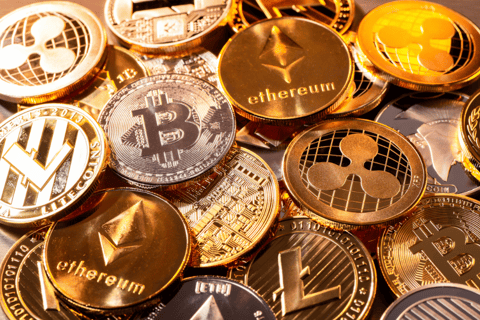 Aon has announced what it calls a "first-of-its-kind" offering to secure capital through a collaboration with Nayms, an insurtech platform that supports cryptocurrency investors in insuring crypto risk.
Aon and Nayms will conduct a pilot programme with Teller Finance, a decentralised lending protocol, to highlight the ability to scale cover efficiently by matching assets to liability when underwriting crypto risk. The underwriter will be Bermudian specialist insurer Relm Insurance. The pilot programme will be the first tokenised, or blockchain-enabled, placement of insurance ever conducted with regulated, professional insurance agencies, Aon said.
"Aon is committed to embracing technology and is constantly developing its offering for our growing client base in the digital asset space," said Benjamin Peach, associate director and digital assets specialist for the Global Broking Centre at Aon. "By collaborating with Nayms and Relm to launch this pilot, we are taking the first step to creating a platform for digital asset companies to scale up their cover efficiently and cost-effectively as the market continues to expand. As the first of its kind, this pilot represents a huge milestone for the digital asset and insurance industry. We are extremely pleased to be working with such innovative organisations and look forward to exploring how we can support traditional insurance and reinsurance, as well as open up digital asset risk capacity to capital markets."
"As the digital asset space soars to US$1 trillion, the need for appropriate insurance protection to scale alongside that growth will be vital for the sustainability of this innovative market," said Dan Roberts, CEO of Nayms. "By working with Aon and Relm, we are enabling the collaboration between technology, regulation and the existing insurance marketplace, bringing a robust solution for the cover of digital asset risk to the market."
"We launched Relm in 2019 in order to bring to the insurance market informed and dedicated capacity for digital asset and blockchain businesses," said Relm CEO Joseph Ziolkowski. "To that end, we are excited to be working with Nayms and Aon in an area of the insurance sector to which we are fully committed and see great potential. In addition to supporting numerous digital asset companies all over the world with financial and professional lines coverage, the Nayms platform will enable Relm and Aon to transact insurance in a manner that creates more alignment with our target insureds."