Chubb brings together product offering with technology in latest launch | Insurance Business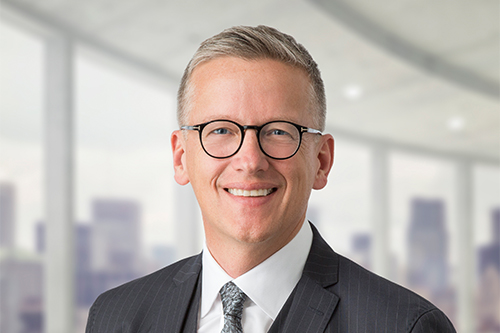 Insurance giant Chubb recently unveiled Chubb Studio, a global platform that simplifies and streamlines the distribution of its insurance products through partners' digital channels. This launch fits in neatly with the company's broader digital strategy, which Chubb's chief digital officer gave Insurance Business some insight on amid the launch.
Sean Ringsted (pictured) thinks about Chubb's digital strategy in terms of three buckets. First, he said, "It's all about trying to do the simple things smarter and the use of automation to help you do that. Secondly, it's around data and analytics, and how to give underwriters and the claims folks more insight to help them with their decision-making … The third [bucket] is around distribution in the digital channel, and how we provide our customers access to Chubb's products and services … And all of that is underpinned by improving the customer experience."
Enter Chubb Studio, which speaks to all three of those elements, and gives Chubb's partners in retail, e-commerce, banking, fintech, airline, telecommunications, and other industries the ability to add digital insurance options to their own product and service offerings. The platform provides partner companies with digital access to Chubb's consumer insurance products, including personal accident, supplemental health and life, residential and contents, mobile phone, and travel, as well as small business insurance, customer services and claims, according to a press release about the launch of the platform.
Given the number of number of partnerships that Chubb has worldwide – around 150, according to Ringsted – and the variety in the types of public and private partnerships it has, the focus on simplifying the digital distribution channel has become that much more critical. For example, the insurance firm has a partnership with Grab, an on-demand transportation and fintech platform in Southeast Asia, as well as a 15-year regional general insurance distribution partnership agreement with DBS Bank in Singapore, Hong Kong, China, and Taiwan, to name a few.
As a result of these partnerships, continued Ringsted, Chubb has "access to literally tens of millions of customers, and what we've been focused on is how we can help our partners get quicker access to Chubb's products and services through technology. We think of Studio as 'insurance in a box' and depending, on how a partner wants to integrate with us, it could be as simple as setting up a microsite that is branded with the partner … or through a widget that is simply renting space on a website, through to APIs that allow you a deeper integration with the partner."
Read more: Report shines spotlight on impact of COVID-19 on insurance digitalisation
Essentially, Chubb is taking care of the 'hard stuff' that comes with transacting insurance, from quoting to underwriting and billing, and provides partners with a range of integration options that they can easily set up. In turn, partners can help their customers faster and efficiently meet their insurance needs. "We're very excited about it," said Ringsted. "We think it's a unique proposition when you take that technology capability, along with the Chubb brand, balance sheet and product, and we're really marrying that up with the technology and making that available to partners."
Moreover, the launch of Chubb Studio comes at a unique point in history, where the pandemic has moved many people and companies into remote-working environments. The new release falls in line with a moment in time where there is already an increasing demand to conduct business digitally.
"[The pandemic] will change how business is done, and in some countries and some sectors, not all the pendulums will swing back on how that business is transacted," explained Ringsted. "But it certainly has created extra demand to be able to think digitally and transact digitally."