Lockton Benefits signs contract with wellbeing platform LifeSpeak | Insurance Business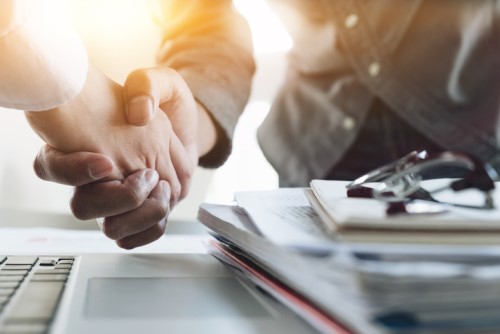 LifeSpeak – a digital platform for wellbeing programs – has agreed to preferred contracting terms with independent insurance broker Lockton.
Through the partnership, LifeSpeak will provide select Lockton group benefits clients on-demand digital wellbeing programs. These programs consist of "expert-led" video trainings and guidance to help educate and engage employees and their families, a release said.
The platform has more than 2,000 professionally filmed video trainings, with a broad range of employee-related topics – not just limited to health. Topics include mental health in the workplace; behavioural health issues; physical health; addiction; stress and resilience; suicide; sleep; finances; sexual harassment; caregiving; professional skill development; PTSD; and more.
Other key features of LifeSpeak's wellbeing platform include:
On-going support from experienced account managers who deliver a turn-key solution customised to initiatives, goals, and claims drivers.
Customised communication tools designed to promote usage.
Accessible from any device – computer, tablet, smart phone and smart phone app in multiple languages.
LifeSpeak's turnkey solution can be integrated with existing benefit and training programs, but it can also be used as a standalone, a release said.
"This new relationship allows us to bring LifeSpeak, a unique option for employee benefits, to select national and global clients at competitive pricing and terms," said Lockton national program manager Heidi Guetzkow.
Guetzkow prefaced that LifeSpeak's digital solution will bring added value to clients that select the services.
"We're pleased to partner with Lockton and provide their select clients with an innovative, scalable solution to enhance workplace wellness programs," added LifeSpeak vice-president Danny Weill. "We look forward to working closely together to ensure their specific initiatives, goals and strategies are met."
The partnership is the latest move by Lockton to enhance the value of its services to clients with technology-enabled solutions. Last month, the global benefits brokerage entered into a similar agreement with tech company Benefex. Lockton's clients will be able to access Benefex's HR platform – OneHub – to see their employee benefits plans delivered through the system.