Singlife with Aviva launches travel cover with rainfall protection | Insurance Business Asia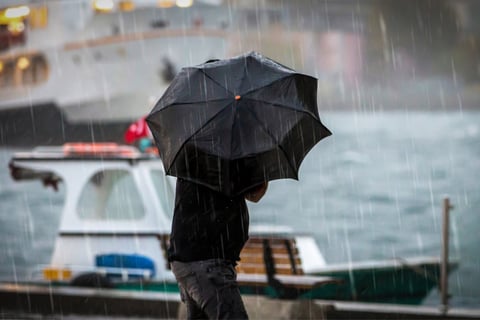 Singlife with Aviva has introduced rainfall protection cover for travellers, in partnership with global climate risk platform Arbol Inc.
According to Singlife, it is the first insurer in Singapore to offer a parametric insurance product that is designed to help consumers manage the impact of unexpected weather conditions amid a changing climate.
The insurer will pay up to SG$150 to travellers whose single-trip plans are disrupted by heavy rainfall. This is defined as more than 6.4 millimetres of daily rainfall at their destination cities for more than half of their trip duration.
The insurance covers almost all countries and global regions, except for Afghanistan, Democratic Republic of Congo, Iran, Iraq, Liberia, Sudan and Syria.
"We are pleased to be the first insurer in Singapore offering this innovative rainfall protection coverage, which adds another dimension to our comprehensive and award-winning travel insurance portfolio," said Pan Jinglong, Singlife with Aviva's head of general insurance. "Singlife has taken a significant step in advancing the next generation of sustainability-centric insurance solutions, leading the way for our industry to prepare our customers for evolving climate conditions during their travels."
This coverage is underwritten in collaboration with Arbol, which uses technologies such as smart contracts and artificial intelligence underwriting to create a simple, transparent and competitive pricing model, as well as hassle-free and contactless payments.
"We are excited for the Arbol platform to be powering the first rainfall protection solution in Singapore for travellers," said Hong Guo, chief insurance officer of Arbol. "This cutting-edge programme leverages Arbol's industry leading pricing tools and dedicated data infrastructure to provide travellers with a novel solution for managing climate risks. We look forward to working with Singlife with Aviva together in the future to deliver more data-driven, climate resilience insurance products to meet the needs of customers and businesses globally."