Chubb: Changing up the broker vocabulary | Insurance Business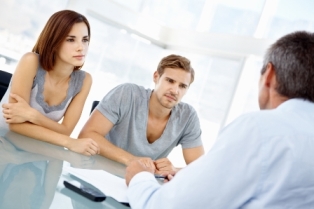 It could be that you're talking to your potential clients all wrong, that what you're saying is turning them off rather than securing that deal.
Maybe you have a tried and true script you work off. Certainly there are insurance buzzwords you use time and time again…
Search and compare product listings for Insurance Brokers from specialty market providers here
Well, it may be time to re-evaluate the way you're talking, particularly when it comes to high net-worth individuals. In fact, stop calling them that – they don't like it.
That, anyway, is the research coming out of
Chubb
. The insurer, known for its coverage of affluent clientele, has recently conducted research into the marketing language these customers respond to during insurance sales pitches.
So, don't call them "affluent" or "high net-worth". Instead, call them "successful" or "accomplished."
Don't use "risks and exposures", talk about "protection."
Don't talk about "loss." Say "if something happens."
These examples may seem obvious, but they're not in the lexicon of many brokers. Yet these are the sorts of changes brokers need to be making, to better relate to the customers. Insurance tech is already undergoing innovation – it only makes sense that insurance language should also go through an innovation evolution.
Ori Ben-Yishai, chief marketing officer at Chubb Personal Risk Services in North America, said the carrier examined the way insurance was being marketed to top-end customers, and realized there may be a need to develop a new marketing language in this area.
"A key part of my role is to change the… experience we provide to our clients, and our agents and brokers," said Ben-Yishai. "It's rewarding to help independent agents and brokers navigate the increasingly complex digital marketing landscape.
"The research, using cognitive and behavioral methodologies, came to answer the question: what language, what messages, would cut through the clutter to create the necessary emotional connection to drive those ['successful'] individuals and families to our partners' offices."
Chubb engaged a language research firm to conduct the research, polling the emotional reactions of wealthy individuals to different words and narratives, to form a language consensus on popular terminology.
"Certain messages just completely bombed, including messages Chubb and other carriers and agents have been using for years. Some surprised us. And then we came up with what we felt were winning statements," he said.
The research was all done in the name of helping their broker partners to better cash in on securing big deals.
"We support the agents and brokers with evolving and elevating their digital marketing. My point of view on marketing is, and it's an age-old truism that hasn't changed: you want to find the right people, at the right time, with the right message," Ben-Yishai said.
"Data and technology now allow us as marketers – and this is true for agents and brokers as well as carriers – to more effectively and more efficiently find more people. We can find them at the right point in time when they are considering buying insurance. And, this last element of the equation is [making sure we have] the right message. That's why we're investing in that space."
Related stories:
Chubb focuses on difference in cyber risk perception
Chubb launches travel app for business travellers