Chubb reveals cyber appointments for Asia Pacific | Insurance Business Australia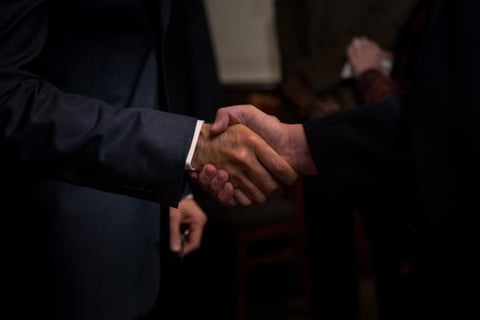 Chubb
has announced two cyber appointments for its business in the Asia Pacific region.
Appointed to Chubb's regional cyber team are Andrew Taylor, as cyber underwriting manager, and John DePeters, as cyber underwriter. Both will report to Stanley Wong, head of financial lines for Asia-Pacific.
As cyber underwriting manager, Taylor will be responsible for expanding the firm's cyber insurance business in the region, from guidelines to ratings and portfolio management. Based in Sydney, he will lead efforts in crafting and delivering solutions to help clients manage and mitigate cyber risks.
Browse specialty insurance products from Chubb here
Taylor joined Chubb in 2009 and started underwriting cyber risks with the firm in 2010. He brings more than 20 years of industry experience to his new role, having worked in the London and Asian professional liability markets. He has also held senior underwriting and portfolio management positions in specialty lines, specifically in professional indemnity, technology errors & omissions, media liability, and cyber products.
DePeters, meanwhile, brings to his new role more than five years of cyber underwriting experience, relocating from San Francisco to Singapore to take on the position. He is tasked with supporting Taylor in driving the growth of Chubb's cyber insurance business across the region. Prior to this appointment, DePeters was an executive underwriter in the Chubb North America financial lines division. He began his career at the company as a global casualty underwriter in the major accounts division based in New York.
Wong said the appointments underline the firm's commitment to cyber protection in the region.
"The breadth and depth of Andrew and John's expertise in this field will serve us well as we continue to strengthen our capabilities to craft solutions that mitigate a broad spectrum of cyber risks across Asia Pacific," he said.
"As technology becomes more embedded in our lives, cyber exposures continue to unravel at a rapid pace," said Tim Stapleton, cyber insurance product manager & information technology practice leader, Chubb overseas general. "We need to ensure that we have the right talent in place to educate and advise our clients on where these threats are originating from and work with them to develop holistic solutions to cyber risks. I'm confident that with Andrew and John, our Asia Pacific cyber practice is poised to deliver on the wealth of global experience we have in cyber underwriting."
Related stories:
Chubb enhances cyber offerings in US and Canada
Chubb reveals new house counsel manager for North America